These Paleo Blueberry Muffins are so moist they melt in your mouth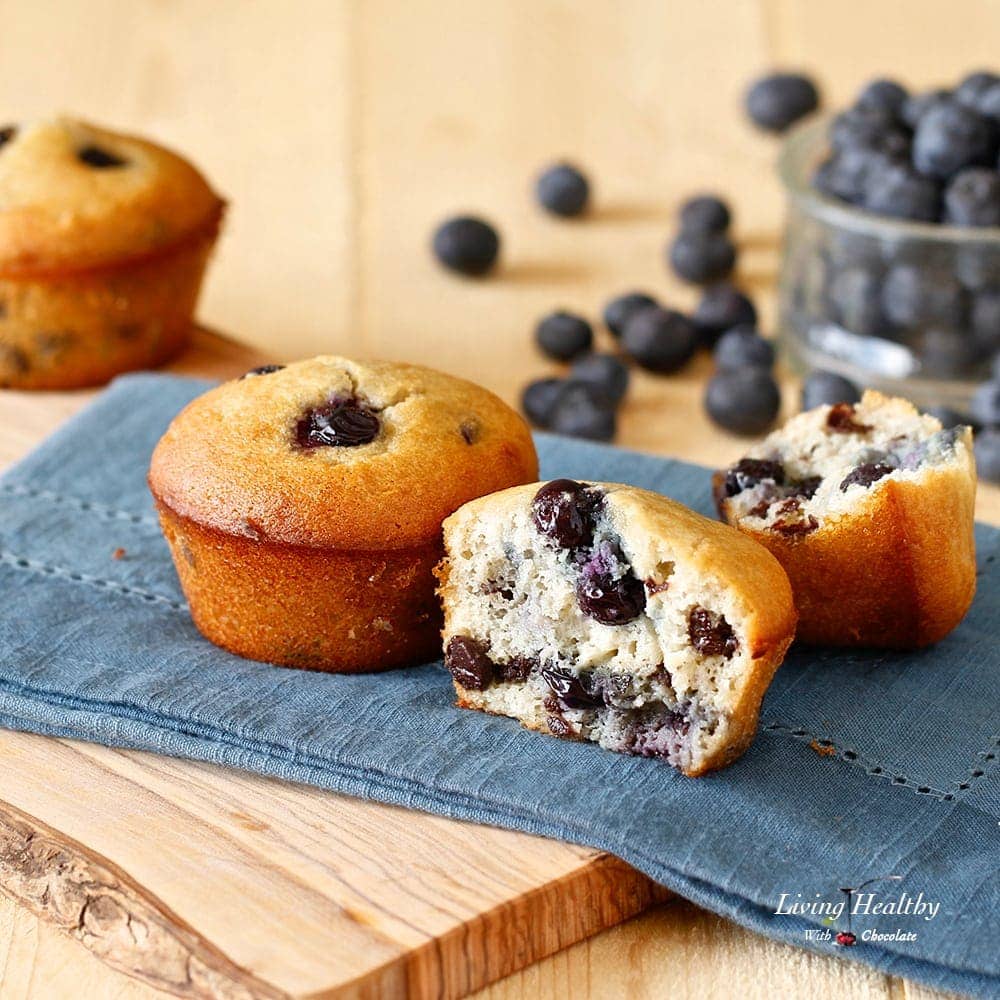 For everyone looking for a nut free version of this muffin, here it is: Blueberry Muffin (Gluten Free, Nut Free, Dairy Free, Low Carb) – made with coconut flour, coconut oil, coconut milk, eggs and fresh blueberries.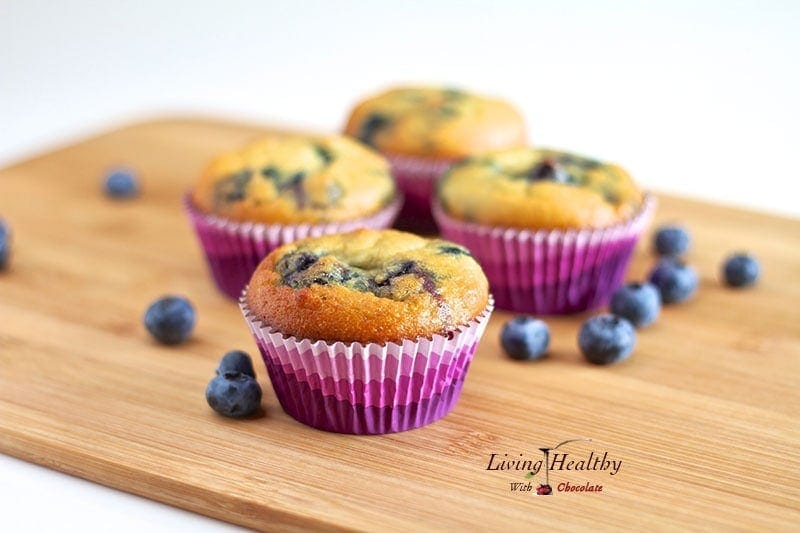 Paleo Blueberry Muffin (Low Carb, Gluten Free, Grain Free)
Author:
Living Healthy With Chocolate
Ingredients
1 cup almond flour
⅛ teaspoon baking soda
pinch of salt
2 tablespoon raw honey
½ cup coconut milk, full fat
2 tablespoon coconut oil, melted
1 egg
¼ cup fresh blueberries (add a little more if you like)
Instructions
preheat the oven at 350°F
in a large bowl mix the dry ingredients - almond flour, baking soda, salt
in a separate bowl mix the wet ingredients - coconut milk, egg, honey and coconut oil
combine wet and dry ingredients and gently mix the batter using a rubber spatula. Do not over mix or the almond flour will become oily.
fold blueberries into the batter
pour batter into paper lined muffin pan cups and bake for 20-25 minutes or until tops turn golden brown. Wait until they are completely cool before removing them from the baking pan

Recipe makes 6 muffins. Store in an airtight container in the refrigerator.