Who I Am
Hi! Thank you for visiting my blog! My name is Adriana Harlan and I am one of the lucky people who live in Hawaii. I moved here many years ago from Brazil, where I was born and raised. I love surfing, kitesurfing, diving and the warm weather Hawaii offers year around and this is why I decided to make it my home.
Besides cooking and blogging, I work as an oceanographer and a web designer. I also spend a lot of my time on the beach training for my kitesurfing competitions while my husband documents each day with video and photos. Here's a link to my professional athlete's website http://adrianaharlan.com
More About Me And This Website
After a few years of eating a healthy paleolithic diet, low in carbs, free of grains and sugar there was one thing I really missed and that was chocolate and chocolate chip cookies. These have always been my favorite things to eat.
This past year I decided I was going to find a healthy alternative to store bought chocolate and I started playing with different recipes. Some of these recipes came out so good that I decided to create this blog not only to keep a record of my recipes but also because I know there are a lot of people out there that would rather eat a healthy dessert over the sugar loaded junk that is out there.
All my recipes are 100% grain free and refined sugar free. I use almond flour or coconut flour as substitutes and raw honey or dried fruits as sweeteners. Most of my recipes also use nuts and coconut oil.
In case you are curious, my diet is high in fat, moderate in animal protein and low in carbs. My meals consist of pasture-raised and grass-fed meats and eggs, lots of organic green leafs and low carb vegetables. I avoid all processed foods, vegetable oils (canola, peanut, soybean,sunflower corn oil, etc), legumes and cereal grains (wheat, rye, barley, oats, corn, brown rice, soy, peanuts, beans, potatoes, etc…). I eat fruits in moderation and mostly fruits that are low in sugars like strawberries and other berries. Oh, and I LOVE coconut! I am so lucky to live in Hawaii where there are plenty of fresh coconuts for me to enjoy fresh everyday!
I got motivated to change my diet after many painful days of my stomach hurting. The pain was so severe it was hard to breath. The doctors could not tell me what the problem was, but I could feel it had something to do with my gut. My knee was also hurting really bad and it was keeping me from performing well in my kitesurfing training and competitions.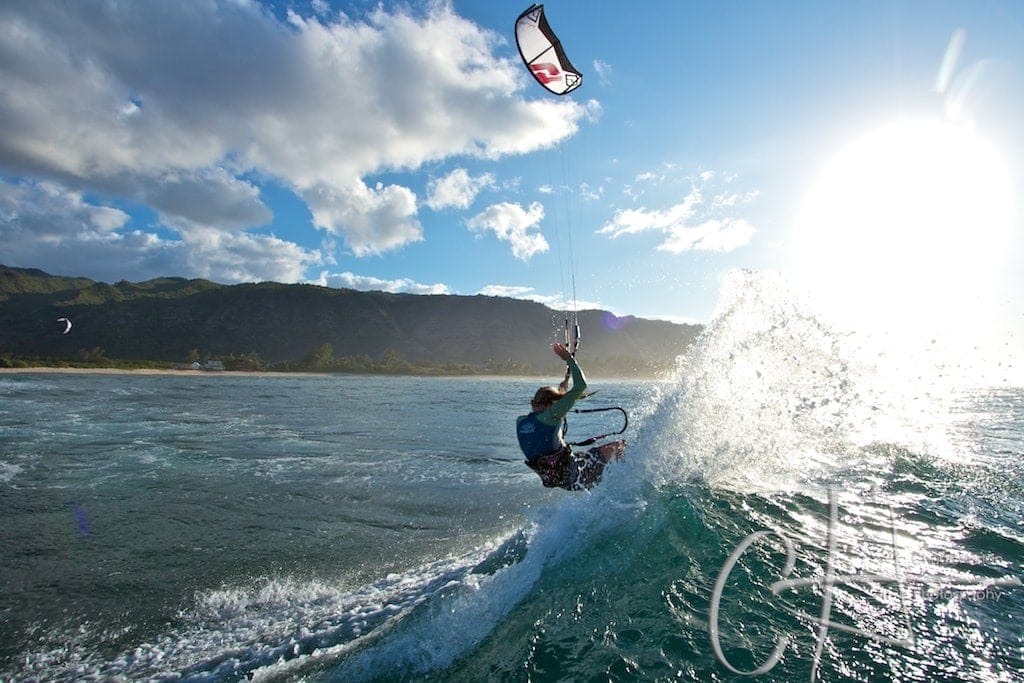 It has been about 3 years now of continuous research on the heeling powers of nutrition and I can say that since then I have not once had my stomach pain again. Also my knee feels great and is not inflamed everyday like it was. I can now be in the water surfing for hours and not go in limping from the pain!  I feel so much better and healthier.
I hope my Living Healthy With Chocolate blog will show you that we can still eat delicious meals and desserts by replacing processed, unhealthy ingredients with truly natural ones.
-Adriana
Jan 2013