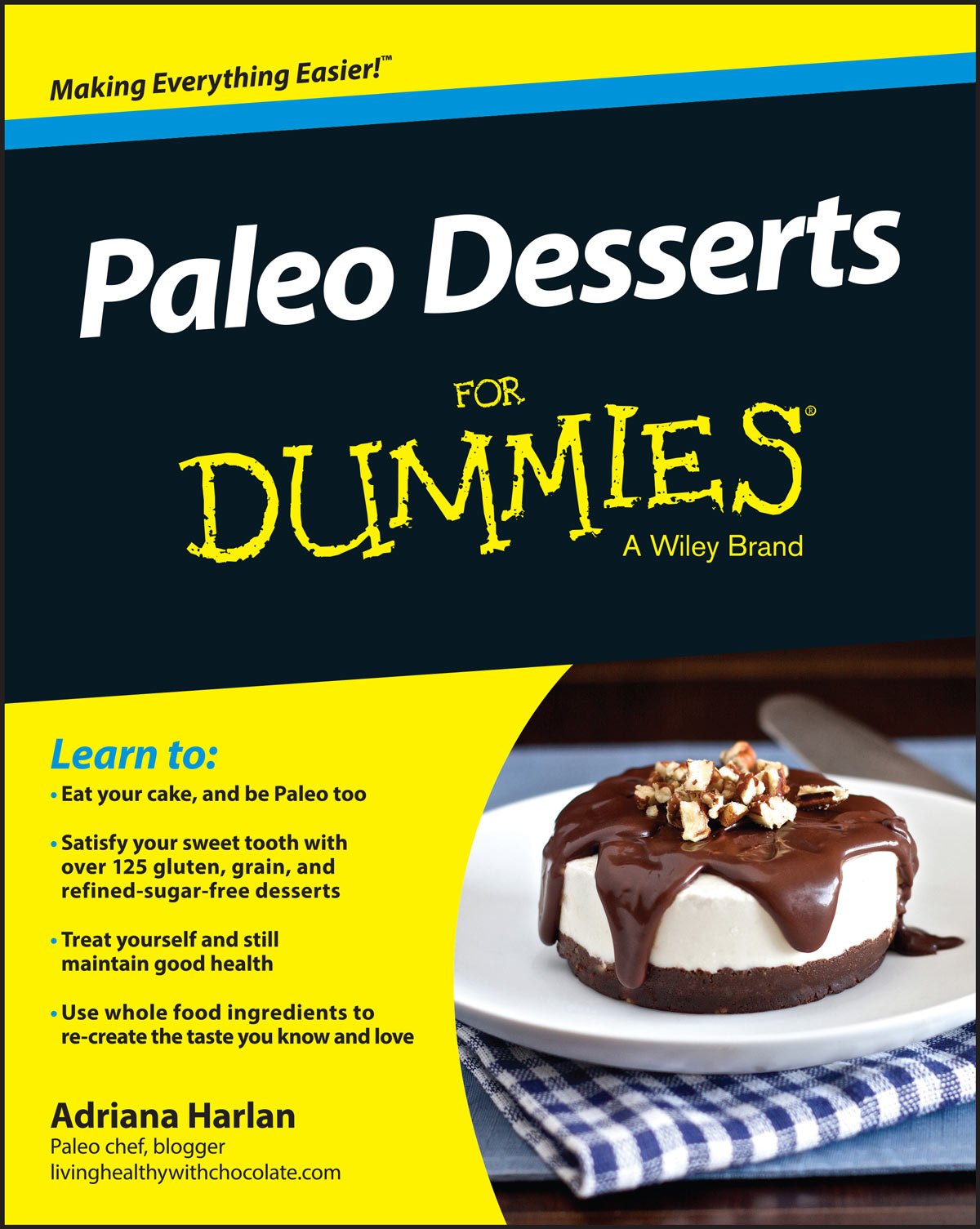 Paleo Desserts for Dummies
Discover how to change your life with the benefits of the Paleo diet, my best cooking tips, healthy food swaps, and over 125 dessert recipes that are Paleo-friendly.
Following a Paleo Diet doesn't mean you have to give up your favorite desserts and snacks. Paleo Desserts For Dummies offers up more than 125 tasty and delectable dessert recipes that you can enjoy while staying true to the Paleo lifestyle. From chocolate cake and blueberry muffins to maple-walnut ice cream and cookie dough Oreo cookies—there's something to please every palate in this collection of Paleo-friendly desserts.
This book is available in print and as a downloadable PDF on Amazon.
---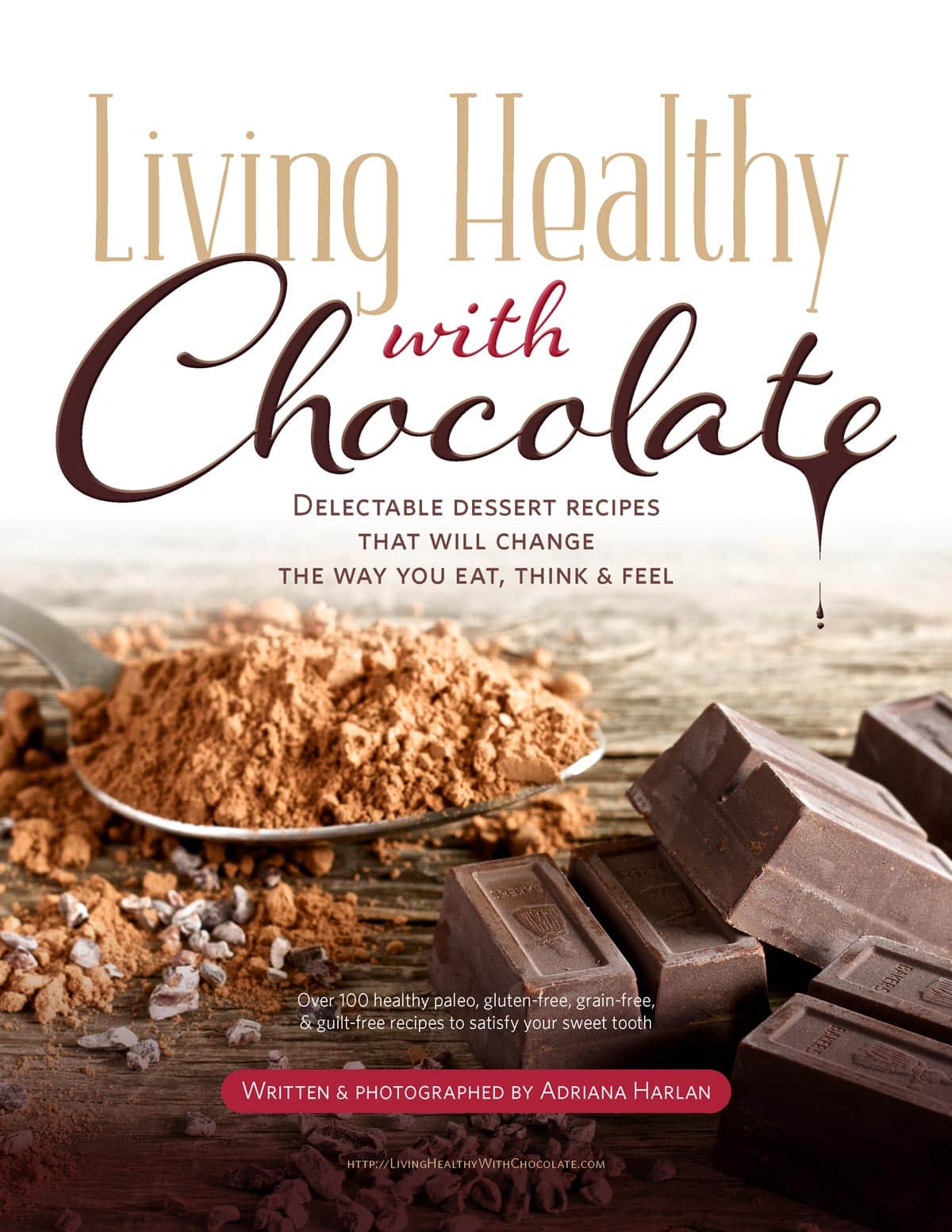 Living Healthy With Chocolate: delectable dessert recipes that will change the way you eat think and feel
Over 100 quick and delicious healthy dessert recipes for you to enjoy without depriving yourself of the foods you love so you can live a more balanced, happier life.
Every recipe in this book follows the Paleo diet guidelines and are free of grains, gluten, soy, refined sugars and industrial refined oils. These are some of the recipes that curbed my sweet tooth while my body was healing from inflammation. There are a lot of recipes that use chocolate, but not all do. This book contains savory sandwich bread recipes, as well as recipes for muffins, pies, brownies, cookies and also ice cream.
Included are clear, step-by-step instructions, and a beautiful photograph with each recipe.
You can purchase this ebook and gain instant access. Download the PDF to your computer, phone and tablet. Print your favorite recipes and share with your friends.