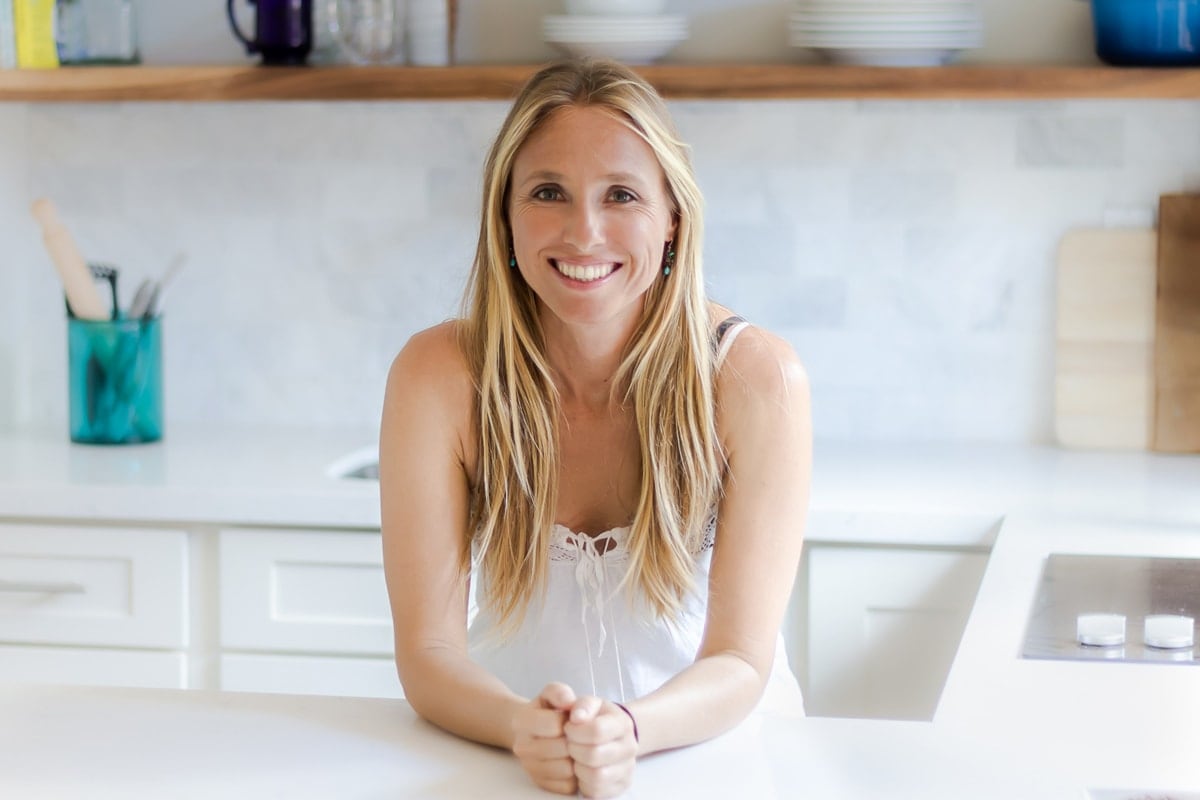 Hi I am Adriana
Thank you for stopping by to get to know me a little more!
I was born and raised in Brazil (in Rio) and English is not my first language. Just a heads up in case you hear my accent when you watch my videos, or you find any grammar mistakes here on the blog 🙂 .
I've been living in Hawaii for half my life, and I moved here to go to college and to ride some of the best best waves in the world. I'm obsessed with surfing and the way it makes me feel!
As you can tell I'm also obsessed with chocolate, and I'm passionate about maintaining good health, as well as baking and cooking with clean ingredients. I love cooking so much, and the results I was able achieve after changing my diet were so amazing that in mid 2014 I decided to quit my full time job as an Oceanographer to teach people what I've learned.
I am incredibly grateful for having the opportunity to help people today by sharing what I have learned and have been through while healing from poor health. Through my recipes I expresses my love for real whole foods and I teach people step by step how simple, wholesome, and nutrient‐rich ingredients can be combined to create delicious, healthy meals and treats. Learn more about the blog and my recipes.
Knowing I'm helping you is my biggest motivation everyday!
How everything started for me...
For most of my life, I struggled with sugar cravings that were impossible to control. In my late 20's, I began suffering from debilitating stomach cramps and crippling joint pain that threatened to derail my athletic career in surfing and kitesurfing and even rob me of my mobility. Several visits to various doctors brought no answers or relief. In addition, I have dealt with poor dental health for most of my life. I was constantly getting new cavities and fillings every visit to the dentist. I was desperate to find a solution, but was confused about what exactly healthy foods were, and ultimately which foods would best nurture and heal my body.
Having a degree in Biology, I used my scientific background to dig deep into numerous scientific studies and books in search of a solution. I began to understand what was causing the inflammation in my body and have followed a strict Paleo diet since early 2010. The process was difficult, but I had a huge motivation to continue because I love surfing so much I didn't want to have to give it up.

Today, I live free of inflammation. I no longer have sugar cravings nor am I hungry every three hours like before because I now know exactly what foods best nurture my brain and body. I can happily report that since I changed my diet I have been free of all stomach pain. My knees & shoulders feel great, and are no longer inflamed. I now can be in the water surfing for hours without any pain. I was able to free my body from all the inflammation and today I am healthier and happier than ever before. My dental health is exceptional and it feels great to hear my dentist say how healthy my mouth and teeth look.
What works for me is eating foods high in fat, moderate in animal protein, and low in carbs, and fasting. My weekly meals consist of pasture-raised and grass-fed meats, seafood and eggs, lots of organic greens and other low carb vegetables. I avoid all processed foods, vegetable oils (canola, peanut, soybean, sunflower corn oil, etc), legumes (peanuts, beans, potatoes, etc…) and cereal grains (wheat, rye, barley, oats, corn, brown rice, soy). I mostly eat fruits that are low in sugar, such as strawberries and other berries. And as you know, I don't like to deprive myself of eating sweets. The difference is, I only eat what I make at home using real food ingredients. And I don't over indulge, my main meals are always priority.
Because of my love for baking, I was determined to find healthy alternatives to sugar and chemical-laden ingredients that I could use to make chocolate and other sweet treats. I discovered a whole new world of nutritious ingredients in nuts, seeds, cacao, coconut, and natural sweeteners like raw honey, and I began developing recipes. Some of these recipes turned out so good that I decided to archive and share them with you through this website.
My mission today is to inspire and help you improve your life, and achieve your health goals. Here I share delicious healthy recipes made with nutritious ingredients, my baking and cooking tips, and other information that has helped me maintain good health. If you are struggling with uncontrollable sugar cravings and want discover the healthy alternatives to sugar-laden and processed desserts I can show you how!
Thank you all for your support. If you'd like to share your own personal story and health struggles with me, or if have any questions or feedback please comment below. I would love to meet you and hear from you!
♥, Adriana