Just in time for kids to go back to school, here's a recipe you'll love for homemade bread that is free of common allergens such as dairy, nuts, and grains. Not only that, this bread is THE EASIEST bread to make.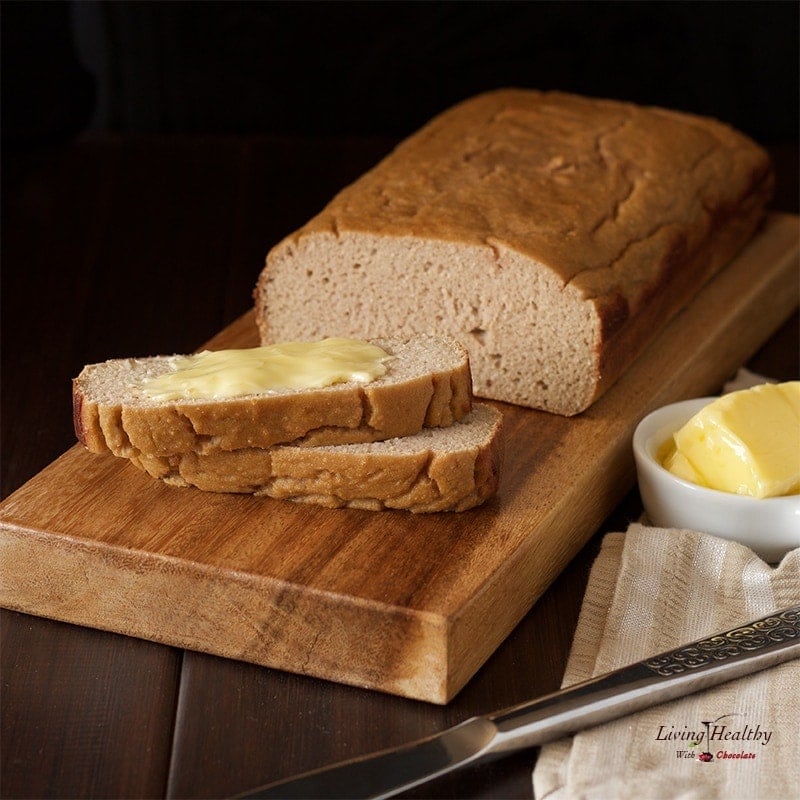 Six ingredients and a blender are all you need to make this delicious sweet bread. It takes just 10 minutes to prepare your pan, heat your oven, and blend the ingredients together.
This is a great base recipe that you can go from also to make completely different breads just by adding a few ingredients to the main recipe.
For example, to make this into a chocolaty Zucchini Bread, you'd need to add to the main recipe 1 large zucchini grated and a 1/4 cup of cacao powder. Or to make a nutty banana bread, you'd substitute the apple butter with 2 ripe mashed bananas and add a 1/2 cup of chopped raw walnuts. The variations are endless and you can be really creative.
This bread has a hint of sweetness which comes from the coconut flour and vanilla extract. It tastes great and it's a great bread to make sandwiches with. I really enjoy eating this bread with pesto sauce, a slice of raw cheese, sea salt, tomatoes, and oregano.
I rarely share other people's recipes here, but today is an exception because I want you guys to know about my friend Kelly Bejelly, the amazing recipes she has in her cookbook Paleo Eats, and her blog agirlworthsaving.net.
Kelly knows firsthand how tough going Paleo can be at first, especially when bringing your family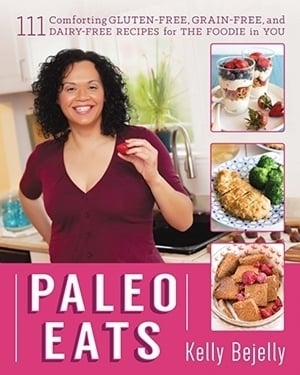 along! To help you navigate these waters and smoothly transition your family to this diet, Kelly is dedicated to creating healthy and tasty recipes that the whole family enjoys. In her cookbook the Paleo Eats, she has included 113 Easy-To-Follow Recipes, 10 Invigorating Breakfast Dishes, 27 Satisfying Dinner Recipes, 17 Can't-Miss Sides and Salads, 24 "Too-Good-To-Be-True" Desserts, 18 Must-Have Pantry Recipes, and 5 Refreshing Drinks!
The Paleo Eats cookbook is awesome and I highly recommend it! Kelly offers great value by even including tips for going Paleo without breaking the bank, finding the freshest, "cleanest" veggies, working with new-to-you Paleo ingredients, stocking your Paleo pantry, recreating your own family-favorite recipes and so much more!
And how awesome is that Amazon.com is giving us the opportunity to buy Kelly's cookbook at such a great discount along with free shipping! Today the book is 33% off!
× Click here to buy your copy ×
Share this recipe with friends and let me know what you think in the comments below. Enjoy 🙂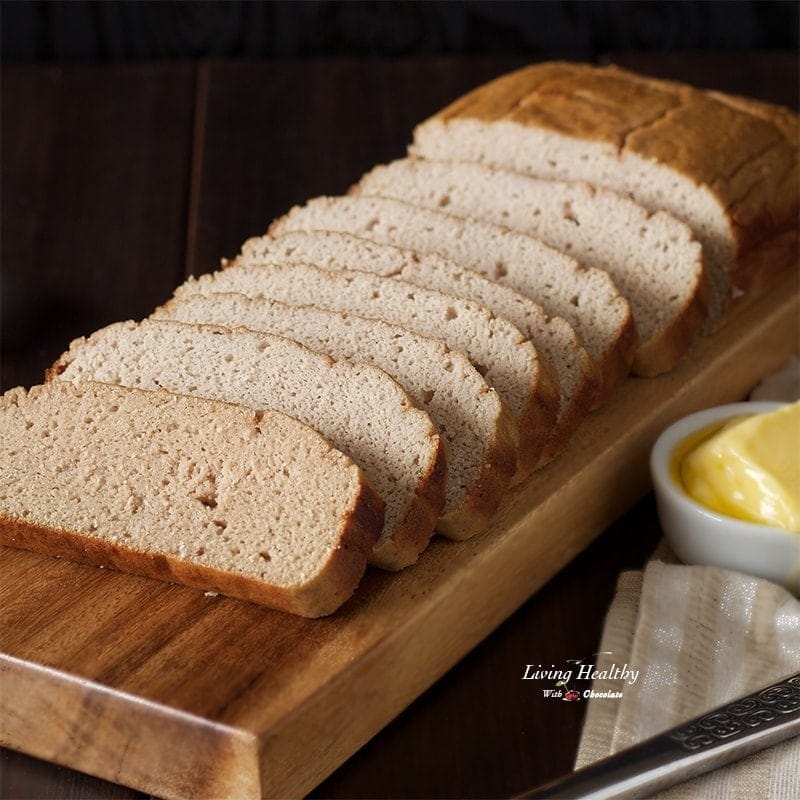 SHARE THIS RECIPE!
Paleo Sweet Bread (gluten-free, nut-free)
Serves:
15
(5 by 9-inch) loaf
Instructions
Preheat the oven to 350 degrees. Grease a 5 by 9-inch loaf pan.

Place all of the ingredients in a blender and mix until thoroughly combined, roughly 1 minute.

Pour into the prepared pan and bake for 20 to 25 minutes or until a toothpick inserted in the center comes out clean.

Remove from the oven and cool in the pan for 15 minutes before cutting.

Store leftovers in the fridge in an airtight container for 2 to 3 days or you can freeze and defrost as needed.
Nutrition Facts per serving
Calories:
70
kcal
Carbohydrates:
1
g
Protein:
2
g
Fat:
6
g
Saturated Fat:
4
g
Net Carbs:
1
g