The best Paleo Blueberry Muffin recipe - grain free, gluten free, dairy free, low carb. These are loaded with blueberries, and are soft and moist. So good!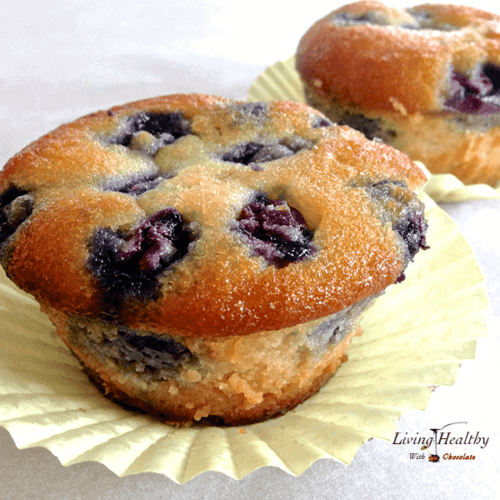 These Paleo Blueberry Muffins are so moist they melt in your mouth 🙂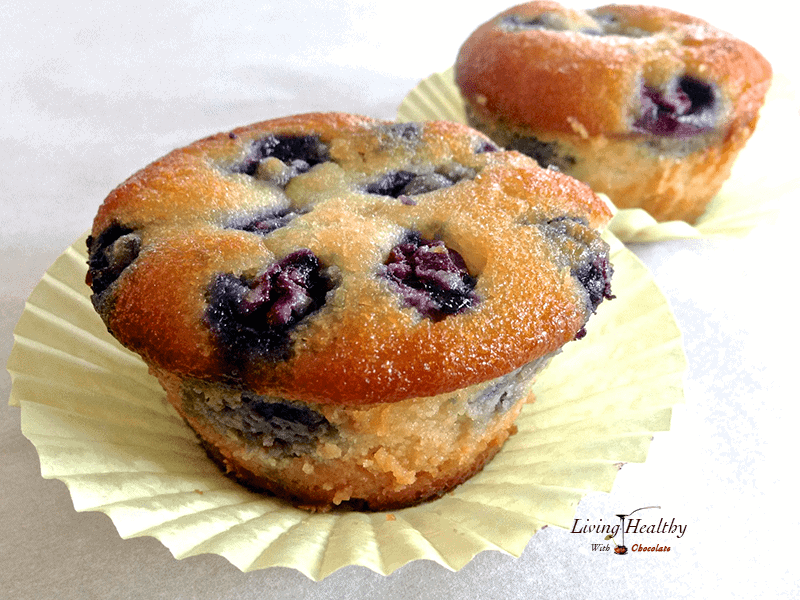 Here's an updated photo so you can see the inside (as of July 2016) Enjoy ?!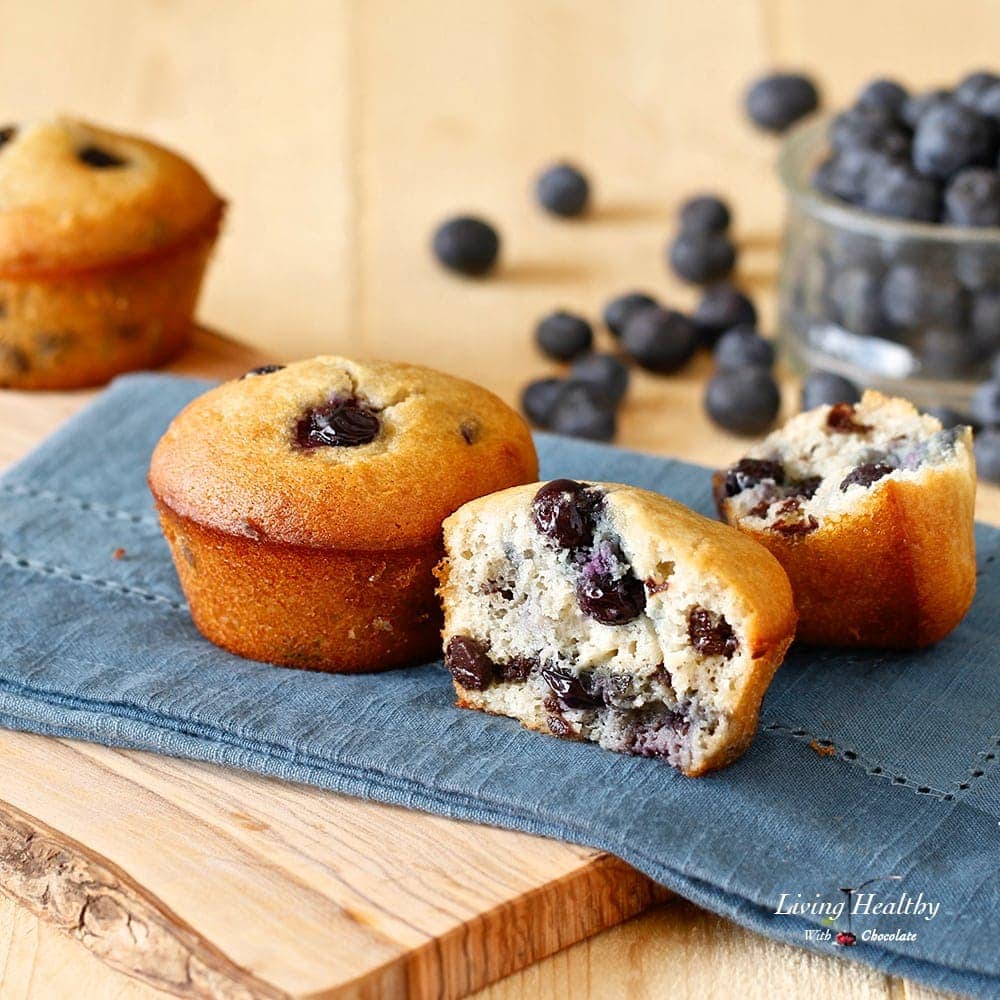 For anyone looking for a nut-free version of this recipe, here it is: Blueberry Muffin (Gluten Free, Nut Free, Dairy Free, Low Carb) – made with coconut flour, coconut oil, coconut milk, eggs and fresh blueberries. Photo below.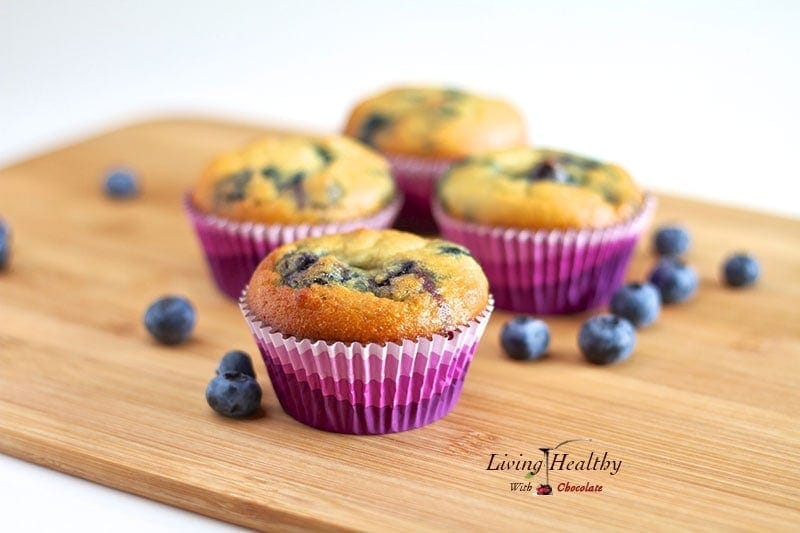 SHARE THIS RECIPE!
Paleo Blueberry Muffin (Grain Free, Gluten Free, Low Carb)
Instructions
Mix together the almond flour, baking soda and salt.

In a separate bowl, whisk together the honey, coconut milk, coconut oil, and egg.

Using a rubber spatula, mix the wet and dry ingredients together. Do not over mix.

Gently fold in the blueberries into the batter.

Spoon batter into the prepared muffin tin, filling each to the top.

Bake until a toothpick inserted into the center comes out clean, about 20-25 minutes.

Set pan over a wire rack to cool and wait until muffins are completely cool before serving.
Equipment
Recipe Notes
Store in an airtight container in the fridge. You can freeze them too if you like.
Double the recipe to make 12 muffins.
*Frozen/thawed blueberries may not work well in this recipe because they add moisture.
Nutrition Facts per serving
Calories:
216
kcal
;
Carbohydrates:
12
g
;
Protein:
5
g
;
Fat:
17
g
;
Saturated Fat:
7
g
;
Fiber:
2
g
;
Sugar:
8
g
;
Net Carbs:
10
g