These banana muffins I made last night came out incredibly moist, soft and delicious. They are grain free, made with almond flour instead and sweetened with bananas and just 1 tbs of raw honey, which is completely optional here since the bananas are already sweet. I really like nuts in my muffins so I added ⅓ cup of chopped pecans. I have to say these were one of the best banana muffins I've had. If you make them, I would love to hear your opinion.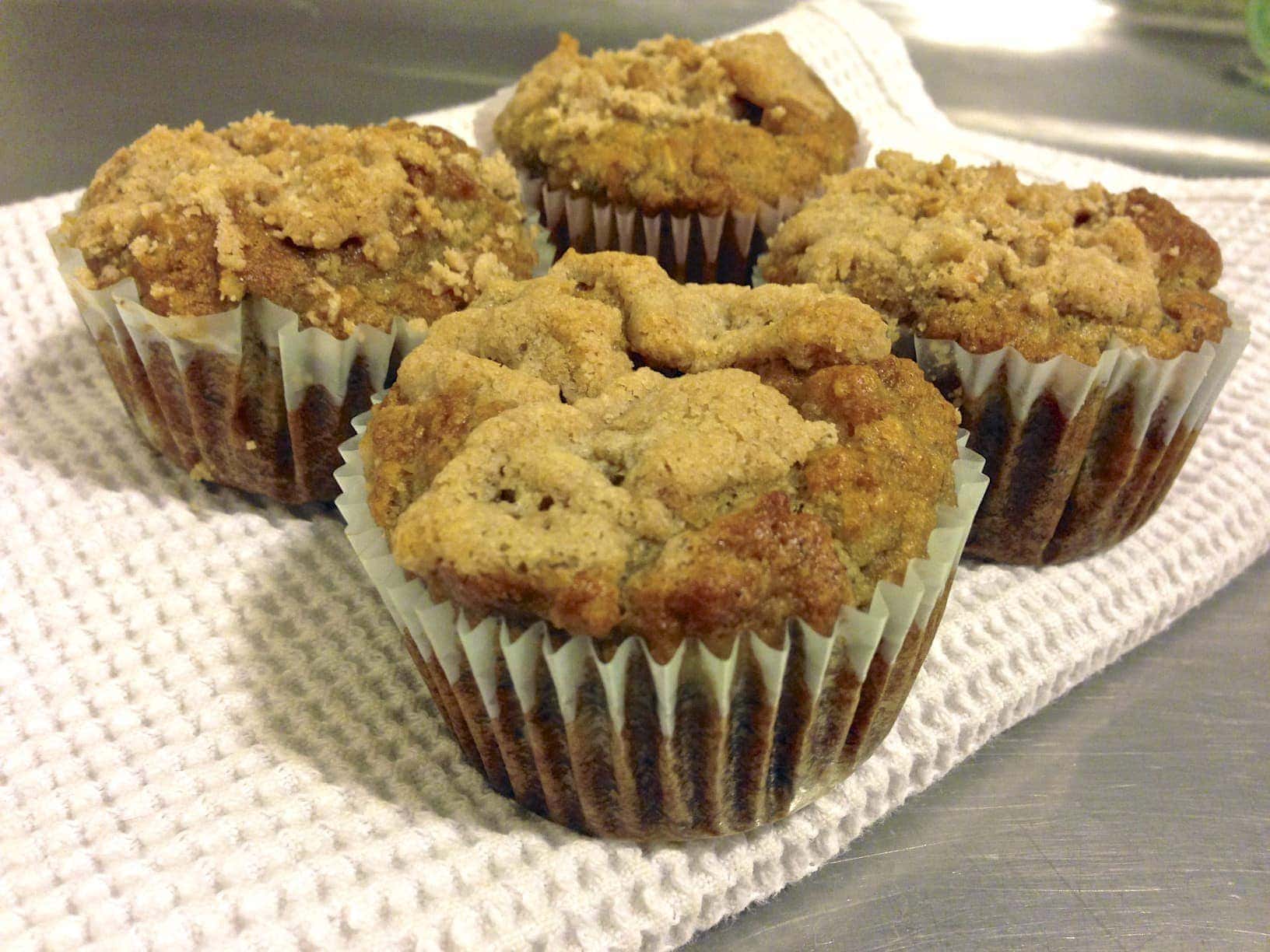 SHARE THIS RECIPE
Paleo Banana Crumb Muffin (Grain Free, Gluten Free, Low Carb)
To see the brands I use, click each ingredient above or visit my Amazon shop.
Instructions
Preheat the oven to 350°F and line a muffin tin with baking cups.

Mix together the blanched almond flour, baking soda and salt.

In a separate bowl, mash the bananas with a fork, and mix in the honey, egg and butter.

Using a rubber spatula, gently mix wet and dry ingredients together. Do not over mix.

Fold pecans into the batter.

Spoon batter into prepared muffin tin, filling each to the top.

Sprinkle the top of each muffin with the crumbs and bake until a toothpick inserted into the center comes out clean, about 17 minutes.
Crumbs:
Using your hands, mix together all ingredients for the crumbs until mixture resemble coarse cornmeal.
Notes
Nutrition Facts per serving (8 servings):
Total carbs 13.8g; Fiber 3.2g; Net carbs 10.6g; Protein 5.9g; fat 16g; Calories 208 kcal * To measure 1½ cups of bananas, chop the banana into small pieces and fill the measuring cup.
Apple bananas enhances the flavor of these muffins, so make sure to use it if you can find it for sale at your local stores.
*This post may contain affiliate links and as an Amazon Associate I earn from qualifying purchases. Please read my disclosure policy for more details.
Yields: 8 muffins