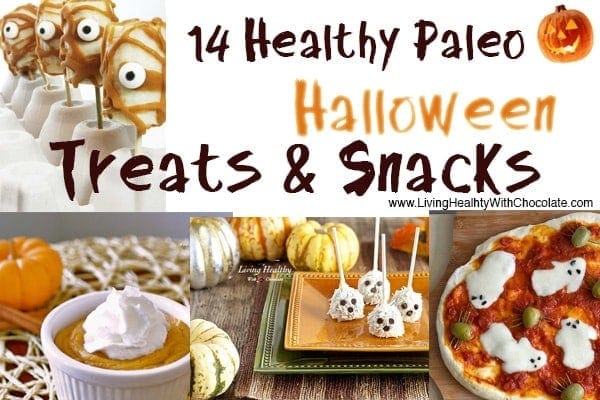 Halloween is already next week and that means sweets, sweets and more sweets. If your kids are going to eat sweets at this time of year why not make sure the treats are made with real food and nutritious ingredients. This is also a great time to teach kids how to make educated decisions about their food choices.
For the past few months now I have shared with you many recipes that taste really good and are made with real foods. Below are 14 of my favorite healthy Halloween treats both from my blog and from other blogs that are delicious and easy to make at home during your Halloween festivities.
♥♥♥
Halloween Treats by Living Healthy With Chocolate
1. Homemade Almond Joy Candy Bar (Gluten Free, Dairy Free, Paleo)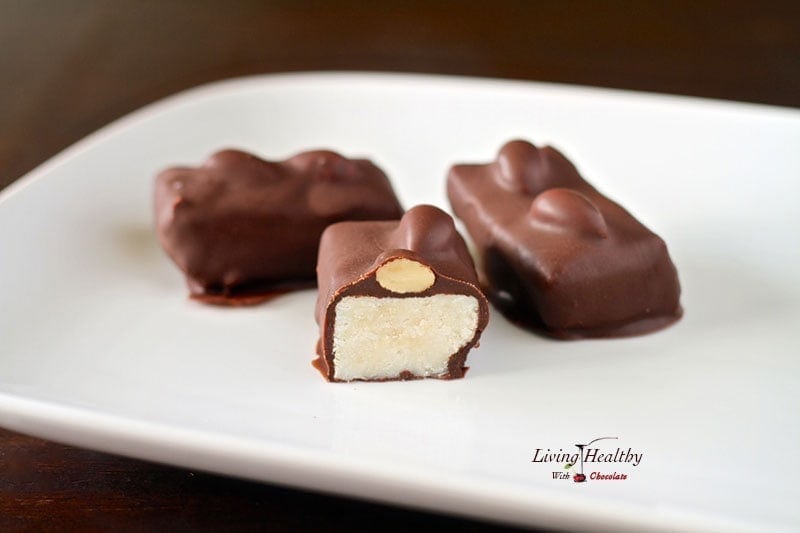 2. Fudgy Pumpkin Blondies (gluten, grain, dairy free, paleo)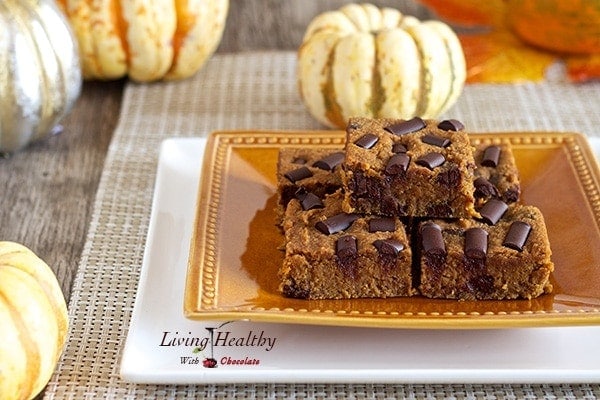 3. Peppermint Chocolate Sticks (paleo, gluten, dairy, refined sugar free)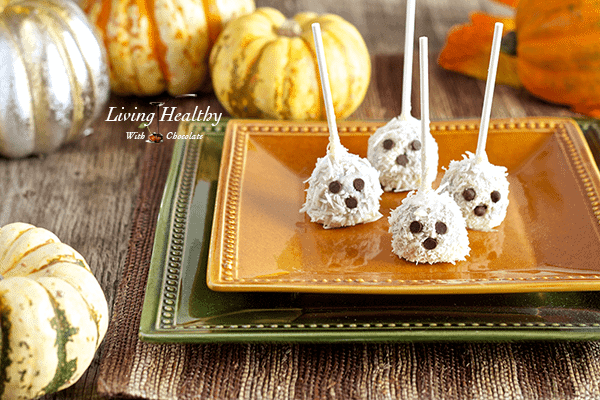 5. Paleo Twix Candy Bar Recipe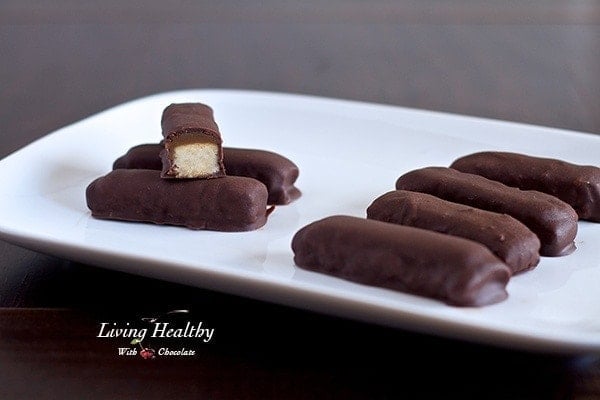 6. Flourless Fudgy Brownie Recipe (nut, dairy, gluten free, paleo)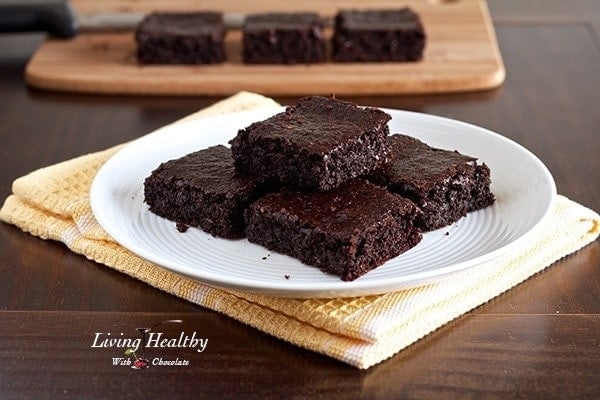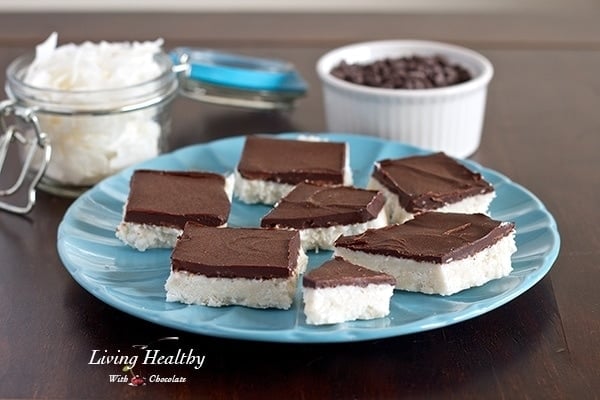 8. Chocolate Chip Zucchini Cookies (paleo, gluten, grain, dairy free)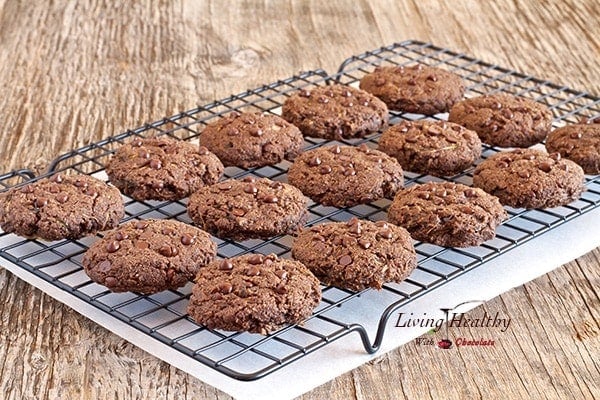 9. Chocolate Covered "Peanut" Butter Pops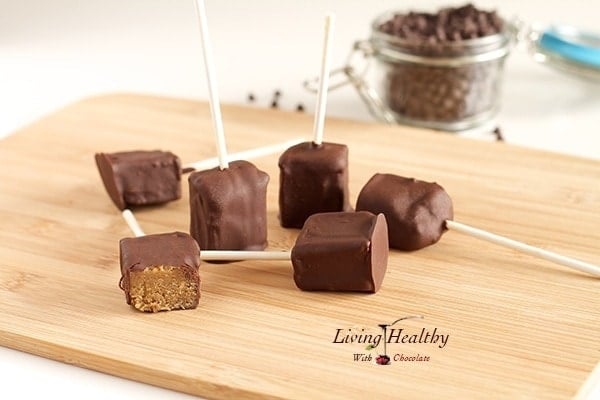 10. Flourless Chocolate Chip Muffins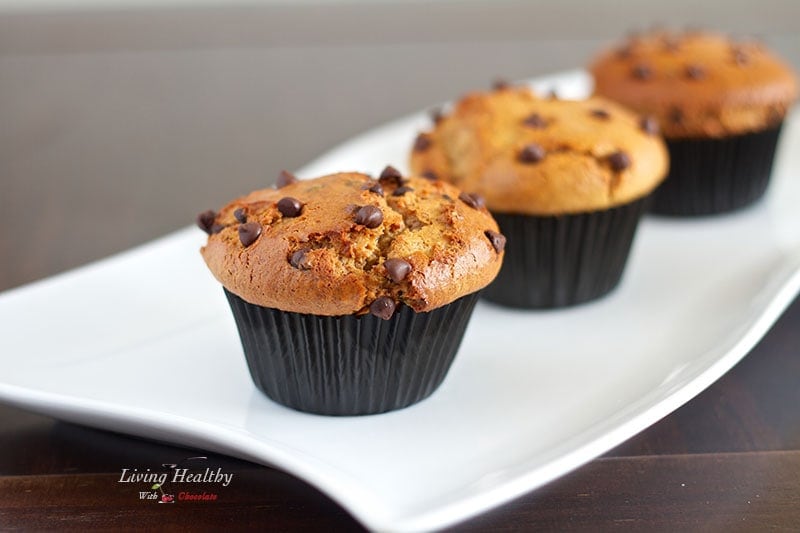 ♥♥♥
Halloween Treats From Other Blogs
11. Single Serve Two Minute Pumpkin Pie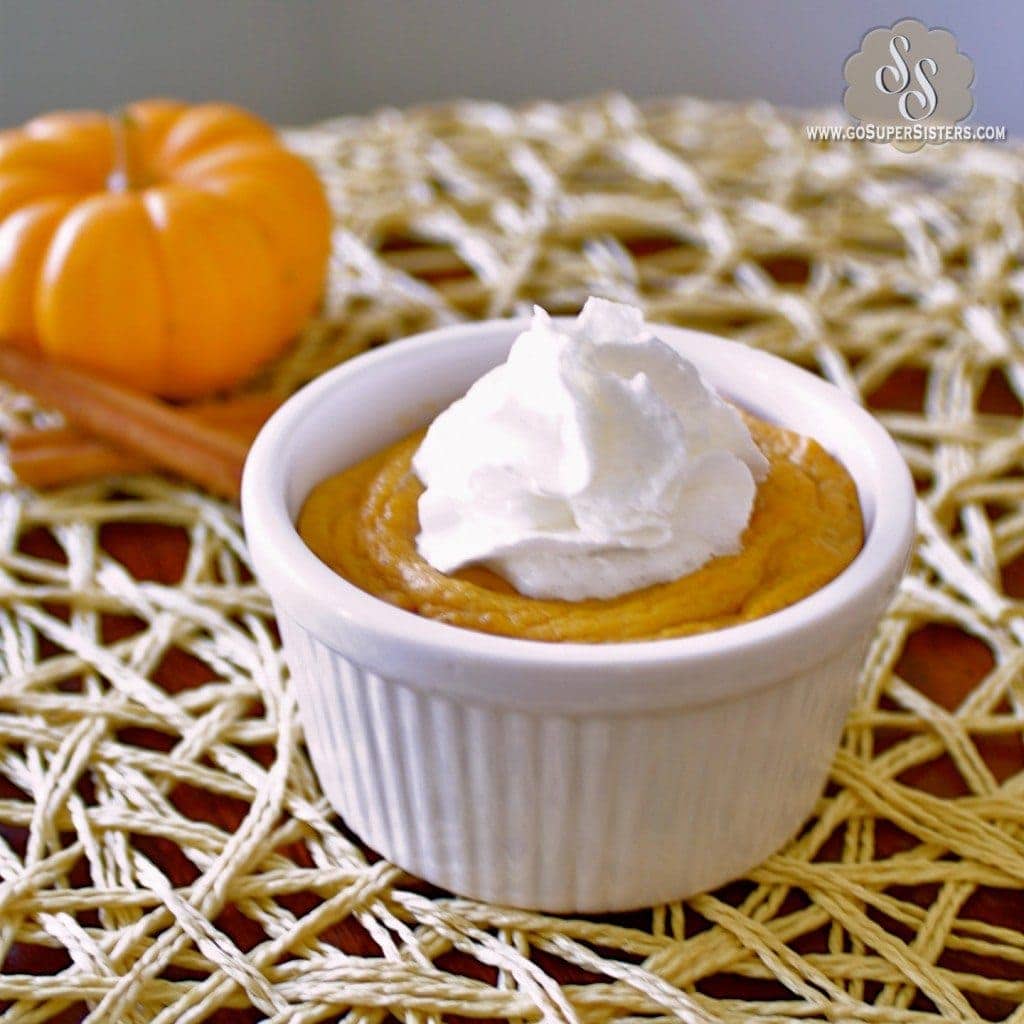 13. Spooky Ghost Pizza Recipe 
Love this idea, but would make the crust with cauliflower, never grains.