Hey chocolate lovers! Is it too much for a chocoholic to turn chocolate chip cookie dough into something even more chocolaty like these Double Chocolate Cookie Dough Balls?
Since I am crazy about chocolate, this made a lot of sense to me. So I took my recipe for No-bake Cookie Dough and turned it into these delicious chocolate treats.
You'll only need about five minutes to make these and just a few ingredients. No grains, eggs, refined sugars or dairy is needed here. Oh, and these can be eaten raw and require no baking . Double YUM

paleo, gluten-free, grain-free, dairy-free, refined sugar-free, egg-free, soy free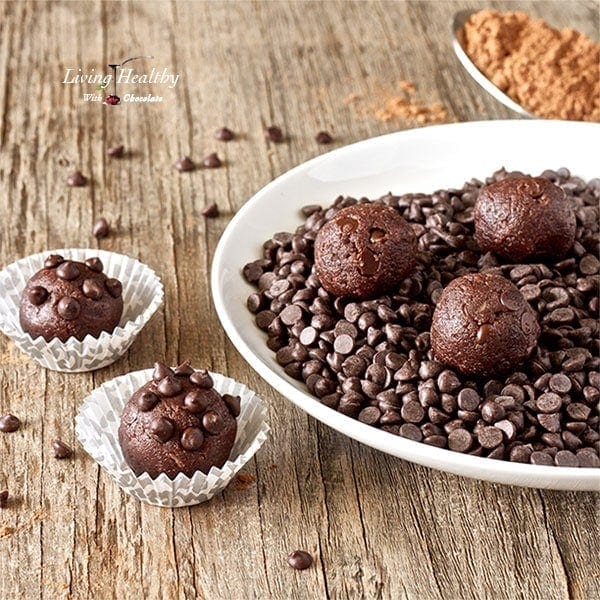 ⇒ Recipe yields 15 cookie dough bites. Keep refrigerated.