Healthy, soft, chewy Apple Cinnamon Cookies. Cookies are free of eggs, grains, gluten, dairy or refined sugars, full of apple and cinnamon! Paleo & Vegan.
I'm so excited to give you this recipe today just before Christmas. I literally came up with this recipe in my dreams as I was sleeping. Immediately after I woke up, I wrote it all down and off to my kitchen I went to experiment.
If there's a texture in a cookie that couldn't be more perfect without using eggs and grain flours, these Apple Cinnamon Cookies are it. They have a soft and chewy texture, with fluffy, tender crumbs. They are moist and have a warm apple cake flavor. My father-in-law who does not eat Paleo and is here visiting, ate 4 cookies as soon as they came out of the oven, and said these are the perfect cookies to enjoy alongside his morning coffee everyday.
If you ever tried to bake anything made without gluten, you know how hard it is to create the right texture without using eggs as well. In this recipe, the applesauce replaces the need for adding eggs and it gives these cookies structure. Although applesauce usually has a mild flavor, it enhances the flavor of these apple cookies beautifully.
Flaxseed meal is also used, and the meal gives these cookies a more traditional wheat-flour taste. As for the small amount of coconut flour used, it helps absorb the moisture from the applesauce, coconut oil and other wet ingredients.
Spiced with cinnamon, sweetened lightly with raw honey, and baked literally to perfection ♥ I hope you guys love these cookies as much as my family does.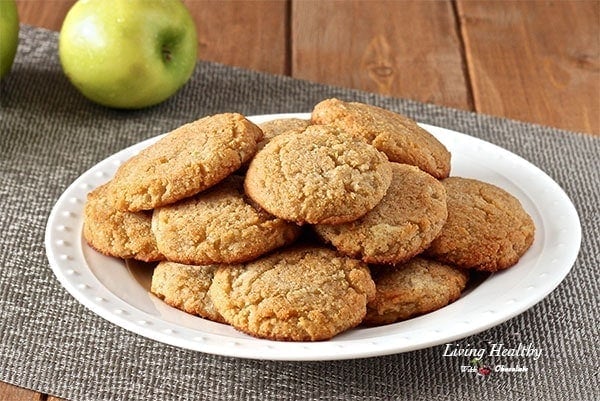 I wish you all a Merry Christmas and all the best wishes this holiday season.
If you like this recipe and would love to have over 100 more savory dessert recipes made with real, nutrient dense ingredients, be sure to check out my new cookbook that was just released.
Click on the cover below to learn more about it.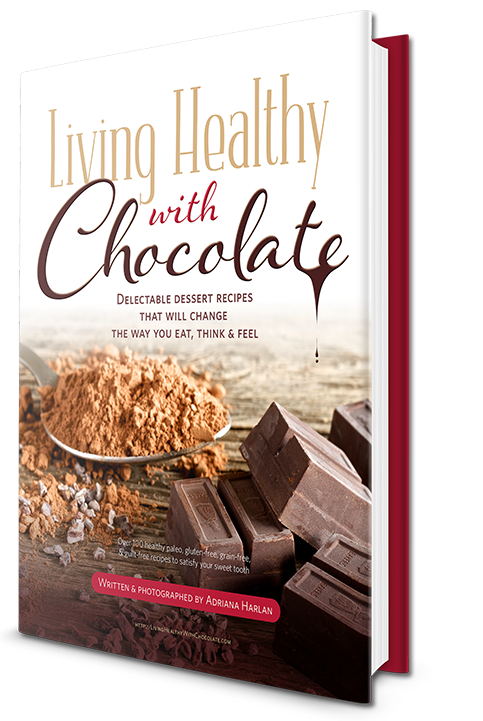 SHARE THIS RECIPE!
Apple Cinnamon Cookies (Paleo, Gluten-free, Vegan)
Instructions
In a large bowl, mix the grated apple, apple sauce, coconut oil, honey and vanilla extract.

In a separate bowl, mix the almond flour, coconut flour, flaxseed meal, cinnamon, baking soda and salt.

Using a rubber spatula, gently mix the wet and dry ingredients together just until combined. Do not over mix.

Cover bowl and refrigerate dough for 30 minutes.

Preheat oven to 350°F and line a cookie sheet with parchment paper.

For each cookie, spoon about 1½ tablespoon of the chilled dough onto the prepared baking sheet, placing each 2-inches apart (I use a

medium cookie scoop

). Flatten each cookie slightly with the palm of your hand, then sprinkle the top with ground cinnamon.

Bake for 15 minutes or until the top and bottom start to turn brown. Set sheet on a wire rack to cool.
Recipe Notes
If you like, you can substitute the honey for a lower carb sweetener.
*I used an organic granny smith apple in this recipe. You'll only need about 1/2 of a medium-size apple. Peel the apple, then grate it with cheese grater using the larger teeth on the grater.
Nutrition Facts per serving
Calories:
115
kcal
;
Carbohydrates:
9
g
;
Protein:
2
g
;
Fat:
8
g
;
Saturated Fat:
2
g
;
Fiber:
1
g
;
Sugar:
7
g
;
Net Carbs:
8
g