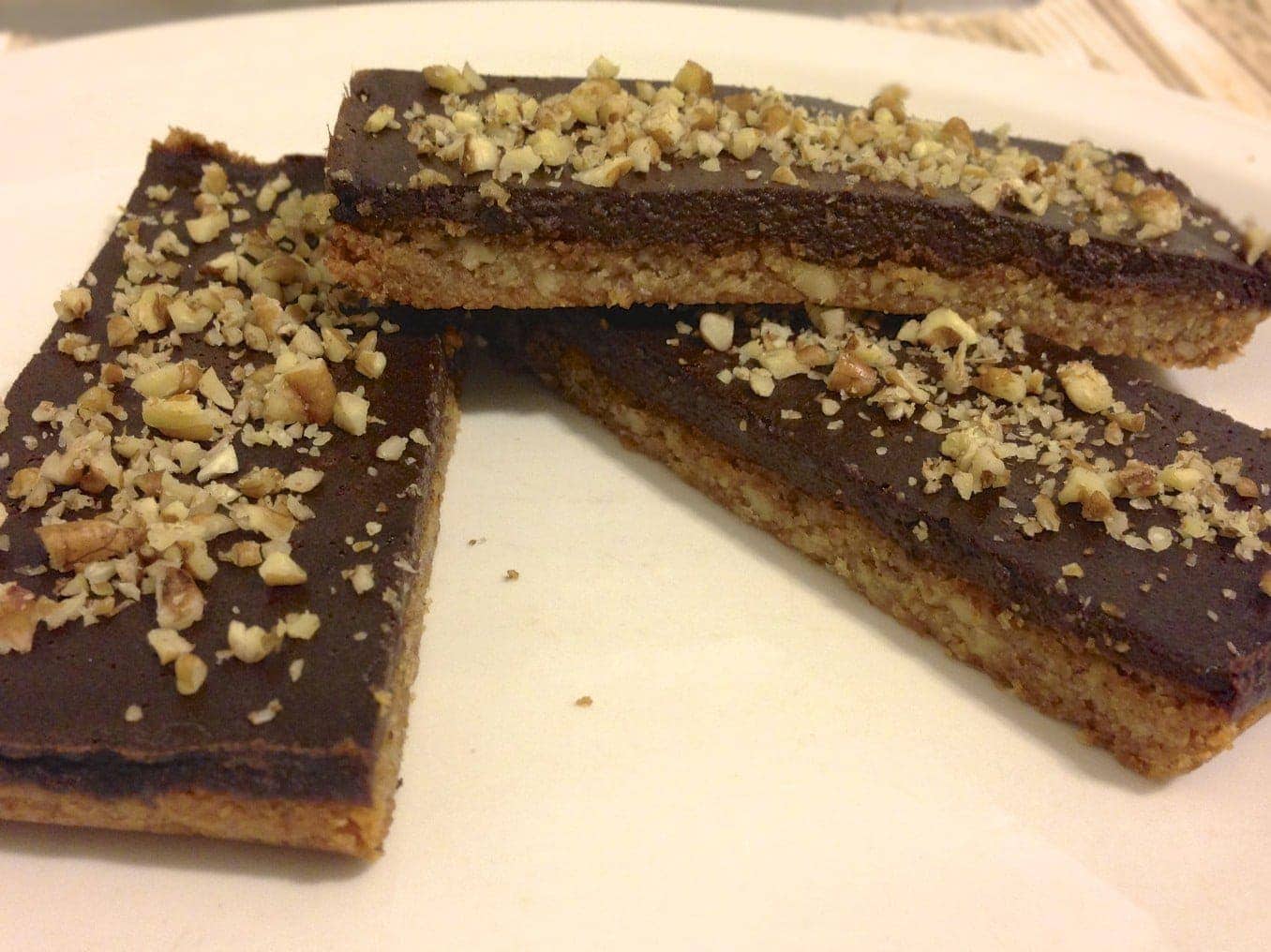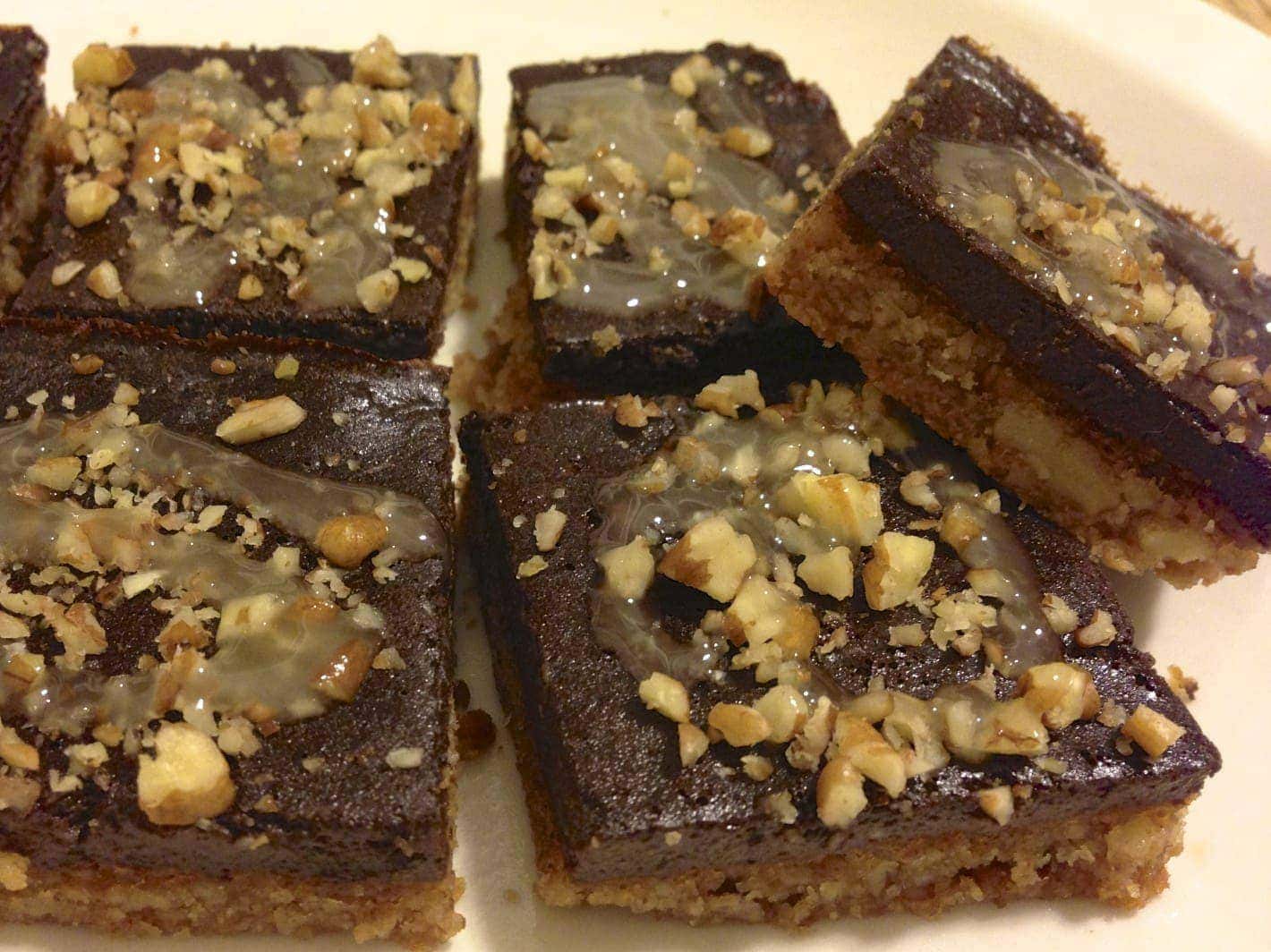 SHARE THIS RECIPE!
Chocolate Pecan Bars - low carb and grain free
Instructions
Crust:
preheat the oven to 350°F and line an 8×8-inch baking pan with parchment paper, covering all four sides

chop the pecans in a blender, or food processor until course ground

in a large bowl, mix together the ground pecans, coconut oil, honey and almond flour

spread the mixture evenly on the bottom of the baking pan

bake for 12 minutes or until top starts to brown
Topping:
whisk together the water, coconut oil, cacao powder, honey, vanilla extract, eggs and salt

pour mixture over the baked crust and return the baking pan to the oven for about 12 minutes or until chocolate is set

top with pecans (and melted dark chocolate, optional) and let cool over a wire rack
Recipe serves 10+ people. Store in an airtight container in the fridge.