My husband is going on a snowboard trip this week and he asked me that I make him some energy bars that he can take with him. First thing that came to my mind was granola bars and Larabars.
We spent a few good hours in the kitchen last night and came up with three different bars, all grain free, gluten free and sugar free:
1- Cacao Nibs & Coconut Energy Bars
2- Apricot & Lemon Energy Bars (recipe)
3- Mulberry & Goji Berry Energy Bars (recipe)
For the next three days I will be posting the recipe for each and I hope you enjoy each one as much as my husband and I did.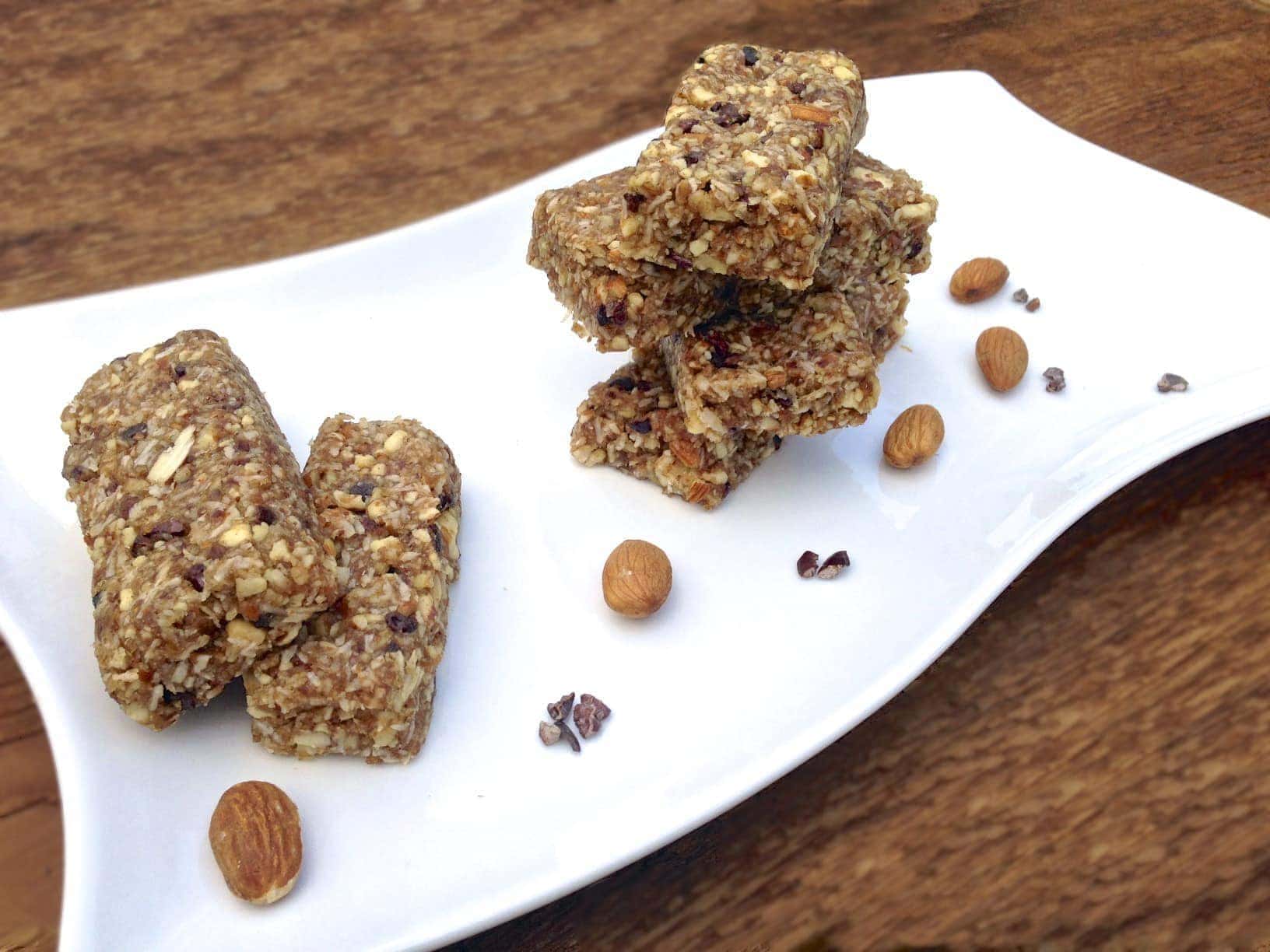 SHARE THIS RECIPE!
Cacao Nibs & Coconut Energy Bars
Instructions
in a food processor grind the nuts until coarsely ground and place it in a bowl

remove pits from dates and process them in a food processor until creamy

combine the date paste with the ground nuts, shredded coconut and cacao nibs. Mix all with your hands until well combined

press into an 8×8 square baking dish or a loaf pan lined with parchment paper, then cut it into rectangles. Alternatively, you can just skip the baking dish and just shape them any way you prefer

rap each bar separate with parchment paper or foil so you can easily take it with you

Recipe makes about six 3 inch bars
Made this recipe?
⭐️ Rate it and share your photos in the comments below! Click here!