Unlike the traditional brownies we are used to, these brownies are raw and there is no need to bake them. They are made with fresh mint leaves for a earthy, minty flavor.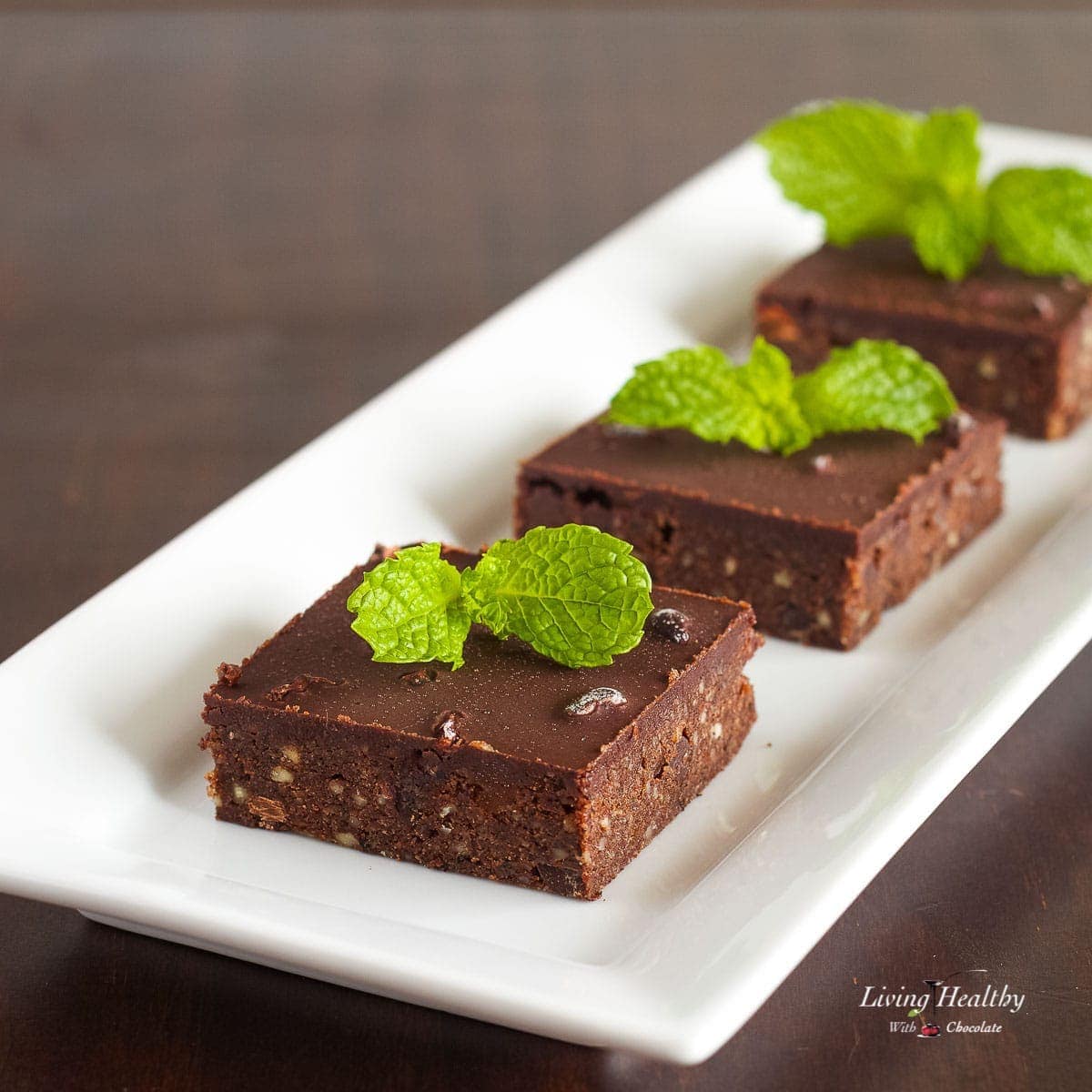 I love the taste of fresh mint, but you can also make these with peppermint extract or oil.
These Fresh Mint Dark Chocolate Brownies are grain free, gluten free, dairy free, egg free and Paleo. Enjoy!
SHARE THIS RECIPE
No Bake Fresh Mint Dark Chocolate Brownies
To see the brands I use, click each ingredient above or visit my Amazon shop.
Instructions
chop the fresh mint in a food processor then add the pecans and pulse until coarse ground. Place in a large bowl.

remove pit from dates, then process in a food processor until a creamy paste forms

mix the date paste, almond flour, raw cacao powder, salt and chocolate chips with the ground pecans and mint until all ingredients are combined

line an 8x8-inch baking pan with parchment paper and spread the brownie mixture evenly across the pan
Ganache:
in a double boiler over simmering water, mix the coconut oil, raw cacao powder, honey, vanilla and salt until well combined

spread mixture evenly on top of the brownie and sprinkle with a handful of cacao nibs

refrigerate until set then cut into squares. Store in the refrigerator.
*This post may contain affiliate links and as an Amazon Associate I earn from qualifying purchases. Please read my disclosure policy for more details.