Infused with maple syrup and chopped walnuts, this recipe makes the creamiest, crunchiest and most delicious ice cream.
Making homemade ice cream is super fun and easy and best of all, you know it is completely free of unhealthy ingredients. Follow the recipe below and you will not be disappointed 🙂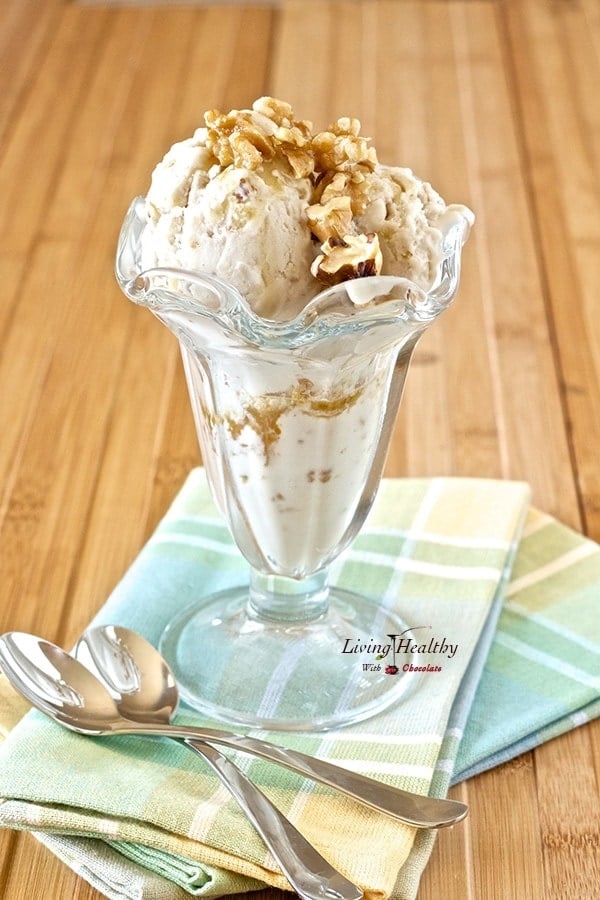 Recipe yields about 1 quart.