Who would ever thought that chocolate brownies could be part of a healthy diet? I certainly did not think I would ever be eating these again when I changed my diet. The good news is that this recipe for Paleo, Gluten Free Brownies are healthier than your typical brownie and can be enjoyed as a sweet treat because it is made with no refined ingredients and no grains or gluten. These brownies have a wonderfully moist texture and a deep chocolate flavor. Brownies are often known to be either "fudgy" or "cakey" and I would describe these brownies as a cross between the two. I am certain you and your kids will enjoy this recipe and will be asking for more!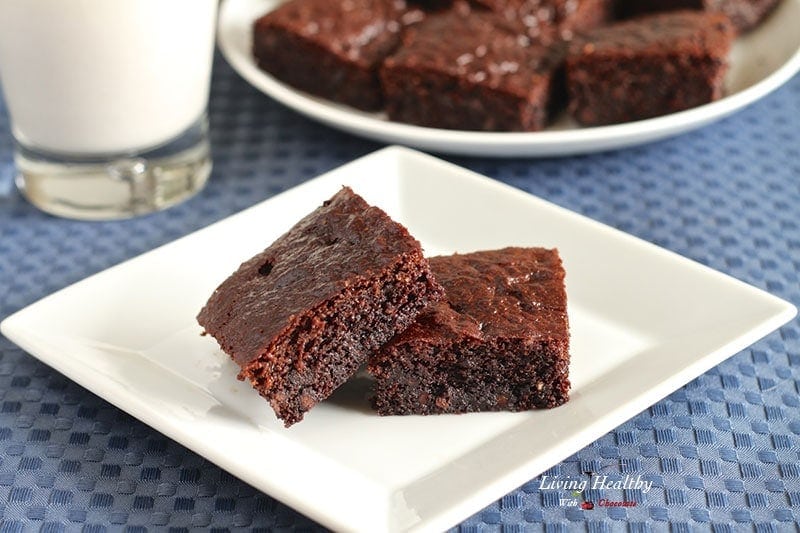 SHARE THIS RECIPE!
Paleo, Gluten Free Brownies
Instructions
in a medium bowl, mix together the almond flour, cacao powder, baking soda and salt

melt butter in a saucepan over medium heat and let it cool for 5 minutes

whisk the melted butter with eggs, honey, almond butter and vanilla extract

add dry mixture and gently fold the chocolate chips into the batter

spread the batter into an 8x8-inch pan greased or lined with parchment paper

bake at 350°F for 25 minutes or until a toothpick inserted into the center comes out clean. Baking time can vary since every oven is different.

let brownie cool and cut into squares. Store in an airtight container.