Dark Chocolate Parfait • paleo, low carb, gluten-free, grain-free, dairy-free, egg-free, soy-free
Guilt-free desserts make me feel so good! They taste good, are made with wholesome, nutrient-rich ingredients, don't give me stomach cramps or other sugar-loaded nauseating feelings AND they make my brain and soul happy 🙂
This is a super easy and fast recipe you can make to impress guests or when you simply want a quick and light dessert.
Made with rich 80% dark chocolate, coconut cream, chopped hazelnuts and fresh strawberries. Together these ingredients create a deliciously creamy, chocolaty, light and crunchy dessert 😉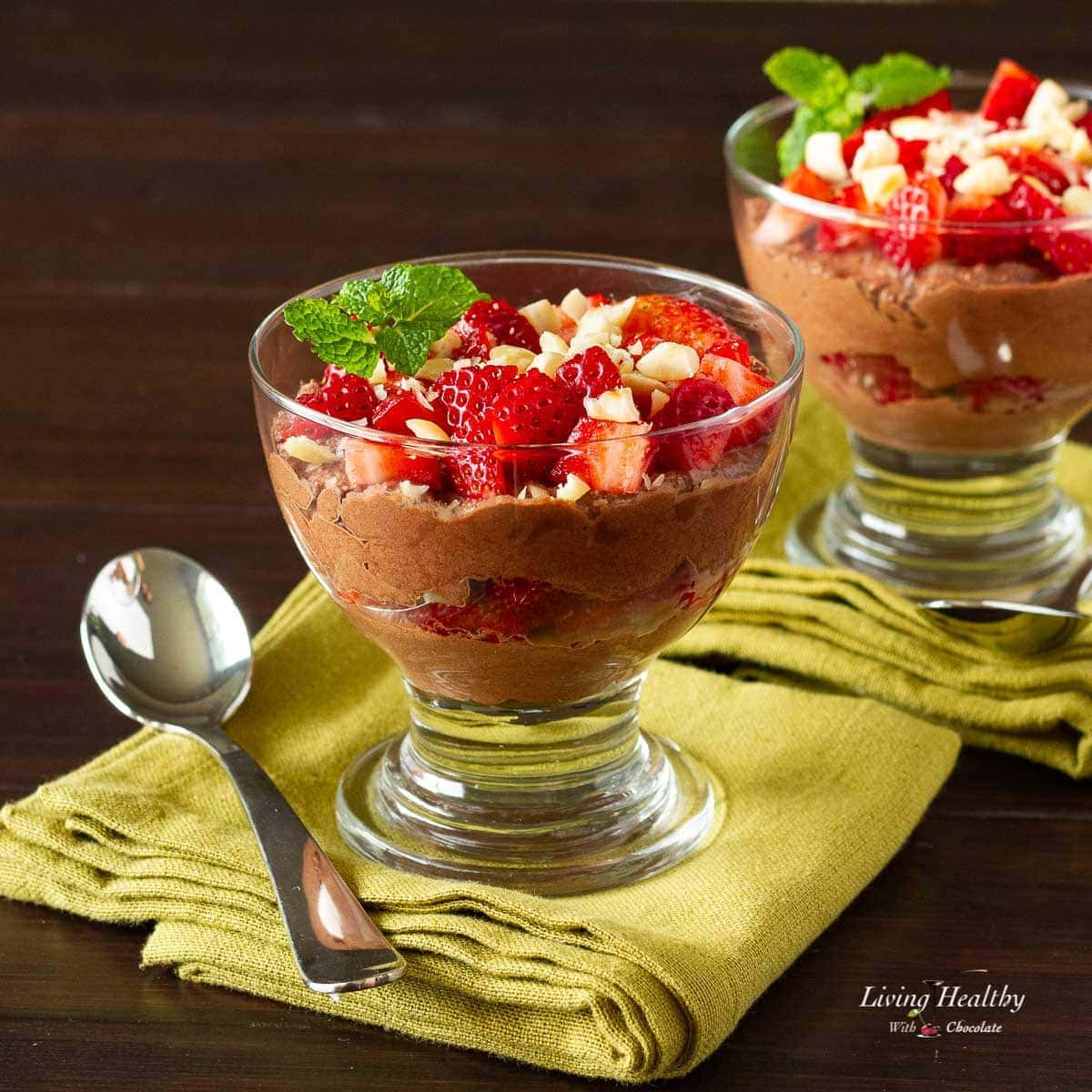 SHARE THIS RECIPE!
Paleo Dark Chocolate Parfait
Instructions
chill can of coconut in the fridge overnight

chop chocolate into small pieces and melt it in a bowl over simmering water (double boiler)

let chocolate cool

open can of coconut milk and scoop the solid cream into a bowl, being careful not to mix with the water in the bottom of the can

add maple syrup and vanilla and using a stand or hand electric mixer, whip the ingredients just until combined

pour mixture into the bowl containing the chocolate and whip until the chocolate is fully and incorporated into the coconut cream mixture

layer parfait or other serving glass with chocolate, chopped hazelnuts and strawberries. I layered mine with chocolate on the bottom, followed by hazelnuts and strawberries, followed by more chocolate, and then topped with hazelnuts and strawberries.
Recipe serves 2-4 people.