These Lemon Chia Seed Muffins are moist, soft and have a great lemon citrus flavor. The muffins are made with healthy coconut flour and crunchy chia seed.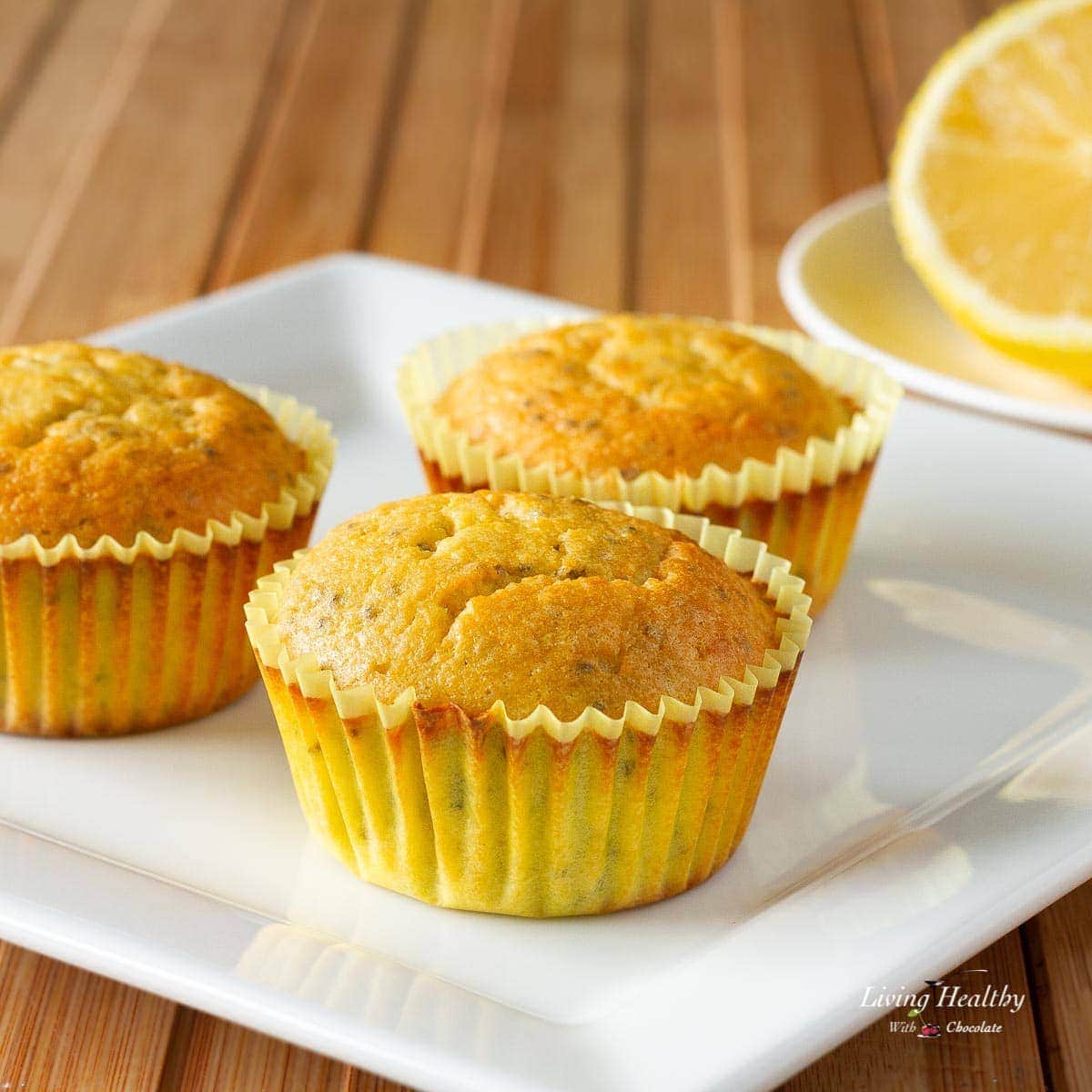 Lemon Poppy Seed Muffins are so delicious, but I wanted to create something a little different than the traditional recipe.
After giving it some thought,  I came up with this recipe for lemon muffins, and I decided to swap the poppy seeds for chia seeds. The chia seeds add nutrients and give the muffins that same crunchy texture that I love from poppy seeds.
I also wanted to make these muffins nut-free for all of you requesting nut-free recipes. So a great flour combo to use in this recipe is a mixture of coconut flour and tapioca starch. This flour combo gives these muffins a great texture, and they're super soft and moist.
They also have a great refreshing citrus flavor from the fresh lemon juice and zest, and the coconut flavor is very mild. Hope you enjoy!
---
🎥 Watch the recipe video
Lemon Chia Seed Muffins (Paleo, Gluten-free, Low-carb)
SHARE THIS RECIPE!
Paleo Lemon Chia Seed Muffins (Gluten-free, Dairy-free, Nut-free)
Instructions
In a large bowl, whisk together the lemon zest, lemon juice, coconut oil, coconut milk, maple syrup, eggs and vanilla extract.

In a separate bowl, mix to combine the tapioca flour, coconut flour, chia seeds, baking soda and salt. Then using a whisk, mix dry and wet ingredients together to form a batter.

Pour batter into the prepared pan and bake for 30 minutes, or until a stick inserted into the center of your muffins come out clean.

Allow muffins to cool in the pan, over a wire rack for 5 minutes before serving. Store your muffins in an airtight container in the fridge.
Nutrition Facts per serving
Calories:
182
kcal
Carbohydrates:
13.2
g
Protein:
4.9
g
Fat:
12.3
g
Saturated Fat:
8.9
g
Fiber:
1.6
g
Sugar:
6
g
Net Carbs:
11.6
g