These Lemon Chia Seed Muffins are moist, soft and have a great lemon citrus flavor. The muffins are made with healthy coconut flour and crunchy chia seeds.
Lemon Chia Seed Muffins • paleo, low carb, nut-free, dairy-free, grain-free, gluten-free, refined sugar-free
Lemon Poppy Seed Muffins are so delicious, but I wanted to create something a little different than the traditional recipe. After giving it some thought, I came up with this recipe for lemon muffins, and I decided to swap the poppy seeds for chia seeds. The chia seeds add nutrients and give the muffins that same crunchy texture that I love from poppy seeds.
I also wanted to make these muffins nut-free for all of you requesting nut-free recipes. So a great flour combo to use in this recipe is a mixture of coconut flour and tapioca starch. This flour combo gives these muffins a great texture, and they're super soft and moist. They also have a great refreshing citrus flavor from the fresh lemon juice and zest, and the coconut flavor is very mild. Hope you enjoy!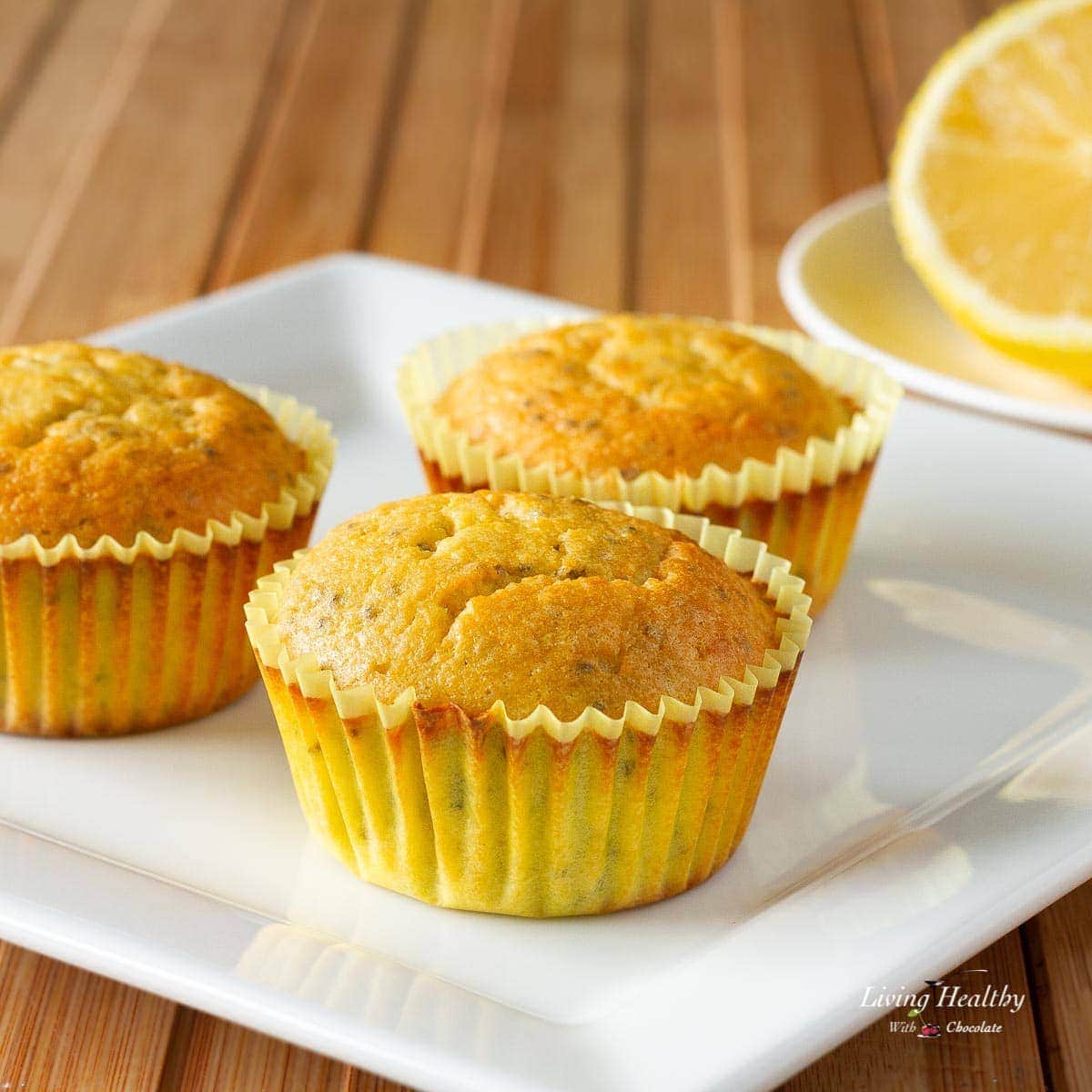 If you like this recipe and would love to have over 100 more dessert recipes made with real, nutrient dense ingredients, be sure to check out my new cookbook that was just released.
Click on the cover below to learn more about it.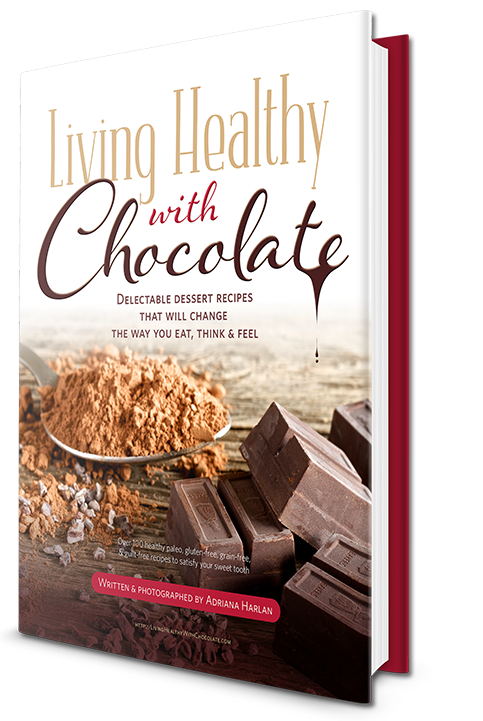 SHARE THIS RECIPE!
Paleo Lemon Chia Seed Muffins (Gluten-free, Dairy-free, Nut-free)
Instructions
In a large bowl, whisk together the lemon zest, lemon juice, coconut oil, coconut milk, maple syrup, eggs and vanilla extract.

In a separate bowl, mix to combine the tapioca flour, coconut flour, chia seeds, baking soda and salt. Then using a whisk, mix dry and wet ingredients together to form a batter.

Pour batter into the prepared pan and bake for 30 minutes, or until a stick inserted into the center of your muffins come out clean.

Allow muffins to cool in the pan, over a wire rack for 5 minutes before serving. Store your muffins in an airtight container in the fridge.
Nutrition Facts per serving
Calories:
182
kcal
;
Carbohydrates:
13.2
g
;
Protein:
4.9
g
;
Fat:
12.3
g
;
Saturated Fat:
8.9
g
;
Fiber:
1.6
g
;
Sugar:
6
g
;
Net Carbs:
11.6
g