I am so excited about this recipe because I love chocolate and when I started eating paleo I thought I would have to give up my favorite food. Store bought chocolate is definitely bad and it is loaded with refined sugars, soy and gluten. But homemade chocolate contains noon of these and are actually good for you. In this recipe, I used almond butter, coconut oil, raw cacao powder and a little raw honey, but this is completely optional. This homemade chocolate is so good and creamy!
Update: I tried this recipe with a few different brands of cacao powder. Each brand has a distinct flavor. I achieved the best chocolate by using the raw cacao powders I list on my ingredients page.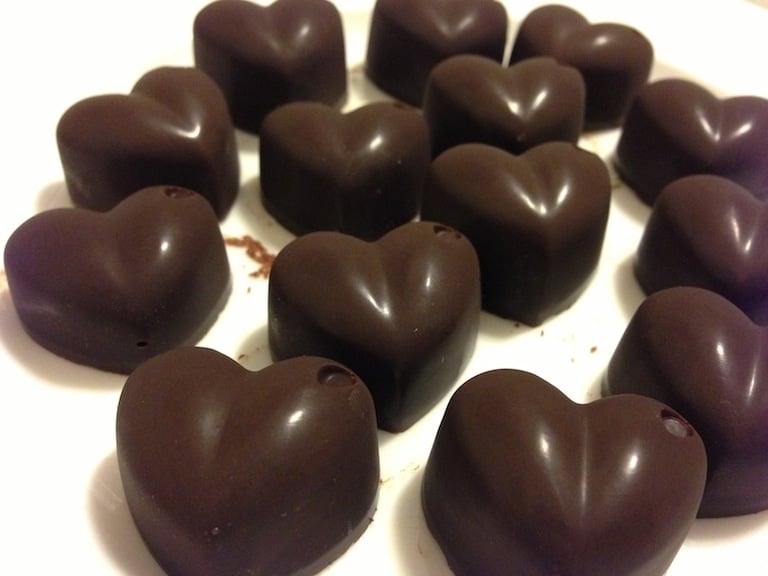 SHARE THIS RECIPE!
Homemade Chocolate - sugar free
Instructions
combine all ingredients in a double broiler

stir until all melted and combined

place 1 pecan in each mold

pour the chocolate over the pecans

freeze for about 30 min

Keep in fridge or freezer
Made this recipe?
⭐️ Rate it and share your photos in the comments below! Click here!