Today I'm going to tell you how I make a Healthy Strawberry Milkshake that is creamy, smooth and incredibly delicious without adding milk or ice cream. This is the healthiest milkshake recipe and it's also dairy-free and sugar-free.
This is the perfect refreshing and easy-to-prepare treat to enjoy with your love this coming Valentine's Day on Sunday.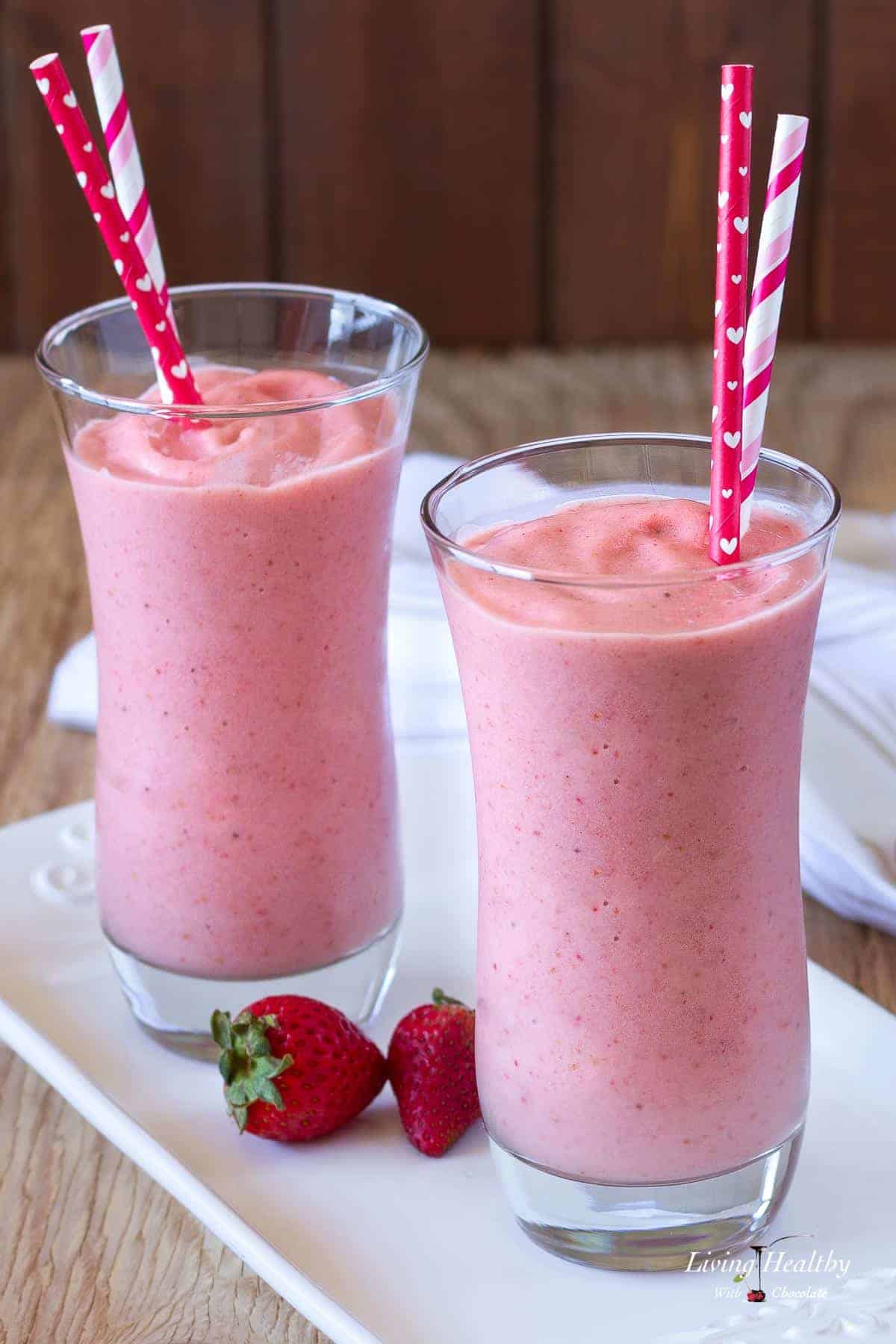 The biggest secret to making this milkshake without milk or ice cream is to use frozen bananas instead.
Did you know you can make a healthy, sugar-free ice cream that tastes amazing with just frozen bananas?
When frozen bananas are blended in your blender or food processor it turns into a creamy smooth ice cream that is sweet, healthy and everybody loves.
So the way I make my milkshake is with frozen bananas as the base. Then I add flavor, and in this case I use strawberries to make a Strawberry Milkshake. I also add a splash of lime juice to enhance the flavor of the strawberries, and I add both coconut water and vanilla extract to bring out more of the flavors of real vanilla ice cream.
My husband and I love this recipe, and we like to enjoy this treat at any time of the day here. It's always so warm here in Hawaii and this is one of our favorite ways to enjoy a healthy, refreshing treat.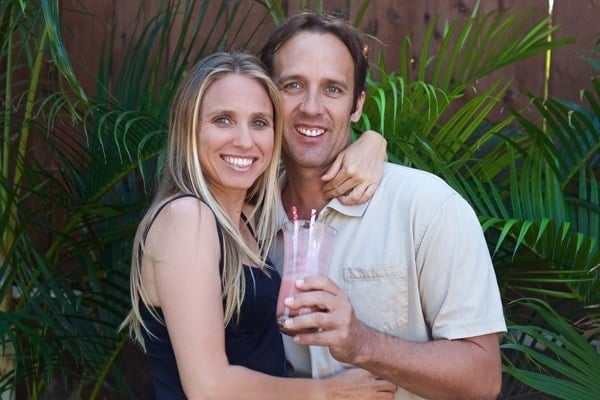 Happy Valentines Day! ❤️
SHARE THIS RECIPE!
Healthy Strawberry Milkshake (dairy & sugar-free, Paleo)
Ingredients
2

cups

288g frozen strawberries

1

cup

252g frozen bananas

1/2

cup

coconut water

,

filtered water or milk of choice

1

teaspoon

fresh lime juice

1

teaspoon

vanilla extract
Instructions
Add all ingredients to a blender or food processor. Blend until all ingredients are combined.
Recipe Notes
When your bananas are getting ripe, peal the skin and slice them. Place the slices in an airtight container and place it in the freezer until frozen. They last a really long time frozen, so you can store a large amount in your freezer for when you want to make this and other recipes. The riper your bananas, the sweeter your milkshake will be.
In place of the coconut water you can also use filtered water or a milk of your choice such as coconut or almond milk.
If you don't have a very powerful blender you may need to add more liquid to make it easier to blend the mixture. I often use my Vitamix for this recipe.
Use organic ingredients if possible.