My Pumpkin Hot Chocolate with Homemade Almond/Coconut Milk is an easy to make dairy-free fall dessert. Chill it in the fridge, and it becomes a creamy pumpkin mousse.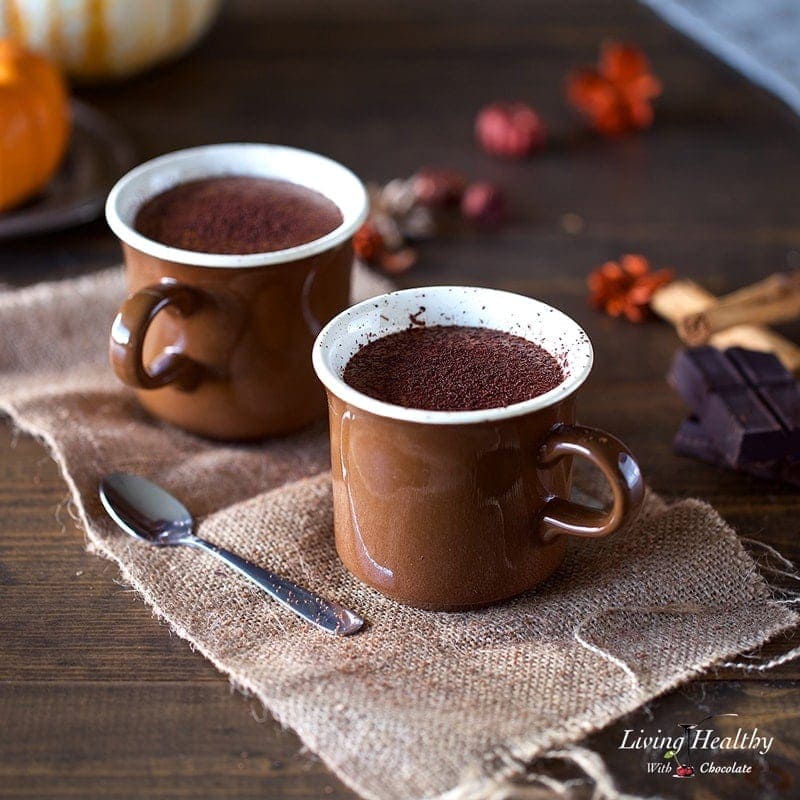 One of the many wonderful things I love about this time of year are the vibrant colors and flavors that come with it. Pumpkin, cinnamon and chocolate are my favorite ingredients of the season that I like to incorporate in my recipes.
So today I want to bring the taste of fall to your table with 2 different easy recipes. First I'll be showing you how to make a homemade almond/coconut milk, and with this delicious milk, we will be making a spicy Pumpkin Hot Chocolate that you can also chill in the fridge and serve as a mousse for a true taste of fall.
Be sure to watch the video above and grab the written recipe below.
Enjoy and happy holidays!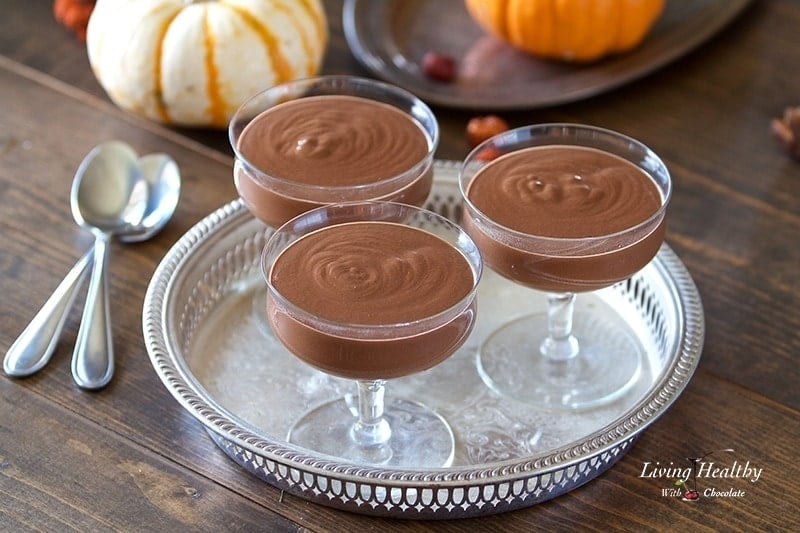 Wanna get inspired with more of my pumpkin recipes? Check out these other favorite recipes and share them with everyone!
*Chocolate Pumpkin Bread
*Triple Chocolate Pumpkin Pie
*Soft Pumpkin Cookies
🎥 Watch the recipe video
Pumpkin Hot Chocolate with Homemade Almond-Coconut Milk (Vegan, Paleo)
📖 Recipe
SHARE THIS RECIPE
Pumpkin Hot Chocolate with Homemade Almond/Coconut Milk
To see the brands I use, click each ingredient above or visit my Amazon shop.
Instructions
Begin by making the almond/coconut milk. Add to a blender the almonds, coconut, hot water, salt and vanilla. Let it rest for about 10 minutes, then blend on high for 30 seconds. Using a strainer or cheese cloth, strain the milk into a saucepan. Discard the pulp.

In the saucepan mix into the milk the pumpkin, cinnamon, ginger, nutmeg, and maple syrup. Bring the mixture to a light boil over medium heat, stirring occasionally to dissolve the spices and combine the ingredients. At this point you can enjoy the hot pumpkin milk (which is delicious) or continue to the next step and add the chocolate.

Once the milk comes to a light boil, turn off the heat and stir in the chocolate until its all melted into the milk. Serve immediately, or add the hot milk into serving dishes to enjoy as a chocolate pumpkin mousse. Allow it to come to room temperature then chill in the fridge until firm (about 2 hours).**
Notes
*This recipe is not very sweet and I recommend you add more sweetener to your taste, especially if you serve it as a mousse for dessert.
**This recipe makes 2 cups of hot chocolate, or about 4 servings of the mousse.
Nutrition per serving
Calories:
666
kcal
Protein:
13
g
Fat:
46
g
Saturated Fat:
23
g
Fiber:
16
g
Carbohydrates:
54
g
Net Carbs:
38
g
*This post may contain affiliate links and as an Amazon Associate I earn from qualifying purchases. Please read my disclosure policy for more details.
Made this recipe?
Please leave a review and photo in the comments below.