This is definitely the most decadent hot fudge I have made and tried. When you pour it over your ice cream it retains it's thick and creamy consistency until your last bite! I wanted to make a Paleo version of hot fudge topping and this recipe is 100% dairy free and refined sugar free. It is made with a high quality 100% dark chocolate, raw, unrefined honey and the secret ingredient, coconut milk.
Coconut milk is the secret to making this hot fudge stays so creamy even when poured over frozen ice cream. I just LOVE anything coconut! It is the magic food on this planet… But don't worry because your hot fudge topping will not taste like coconut. The coconut milk is just used here to give it that consistency. If you like cinnamon add a dash to your fudge, so delicious!
I can not wait to share with you all the recipe I created to go along with this chocolate fudge topping. I will be posting it tomorrow and then will link to it here. For now, enjoy this recipe for Decadent Ice Cream Chocolate Fudge Topping 😉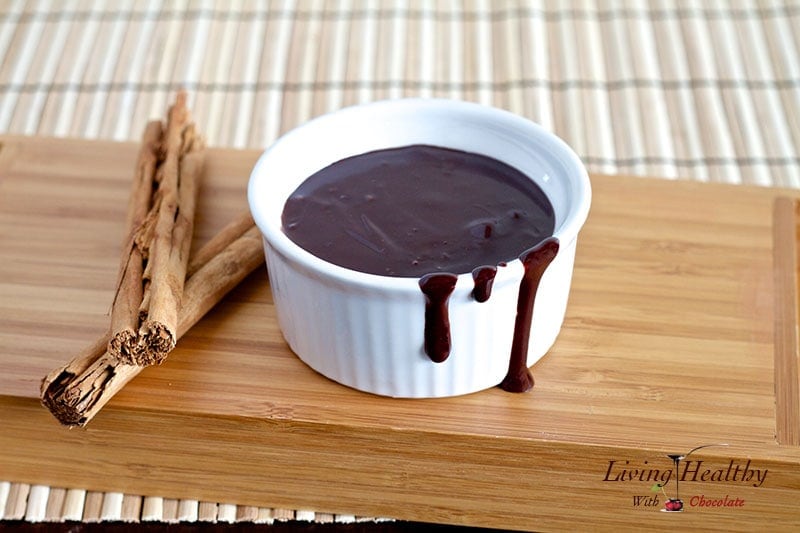 OK so here is an update and the recipe I was talking about above. The recipe I made to accompany the Chocolate Fudge Topping is this Decadent Brownie Ice Cream Cake. Here is the recipe, enjoy!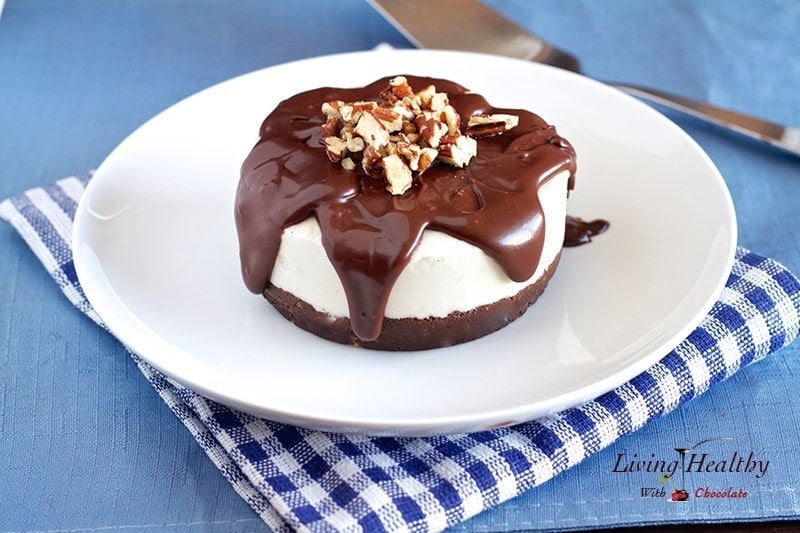 SHARE THIS RECIPE!
Decadent Ice Cream Fudge Topping
Instructions
melt the chocolate in a double boiler over simmering water

after the chocolate has melted, stir the cacao powder, honey, coconut milk, vanilla and salt. You will be left with a thick and creamy hot chocolate fudge.

let it cool for 5 minutes and pour on top of your ice cream
Recipe makes approximately 1 cup. Keep refrigerated and reheat for 5 minutes over simmering water if you have left overs, which I doubt you will 😉