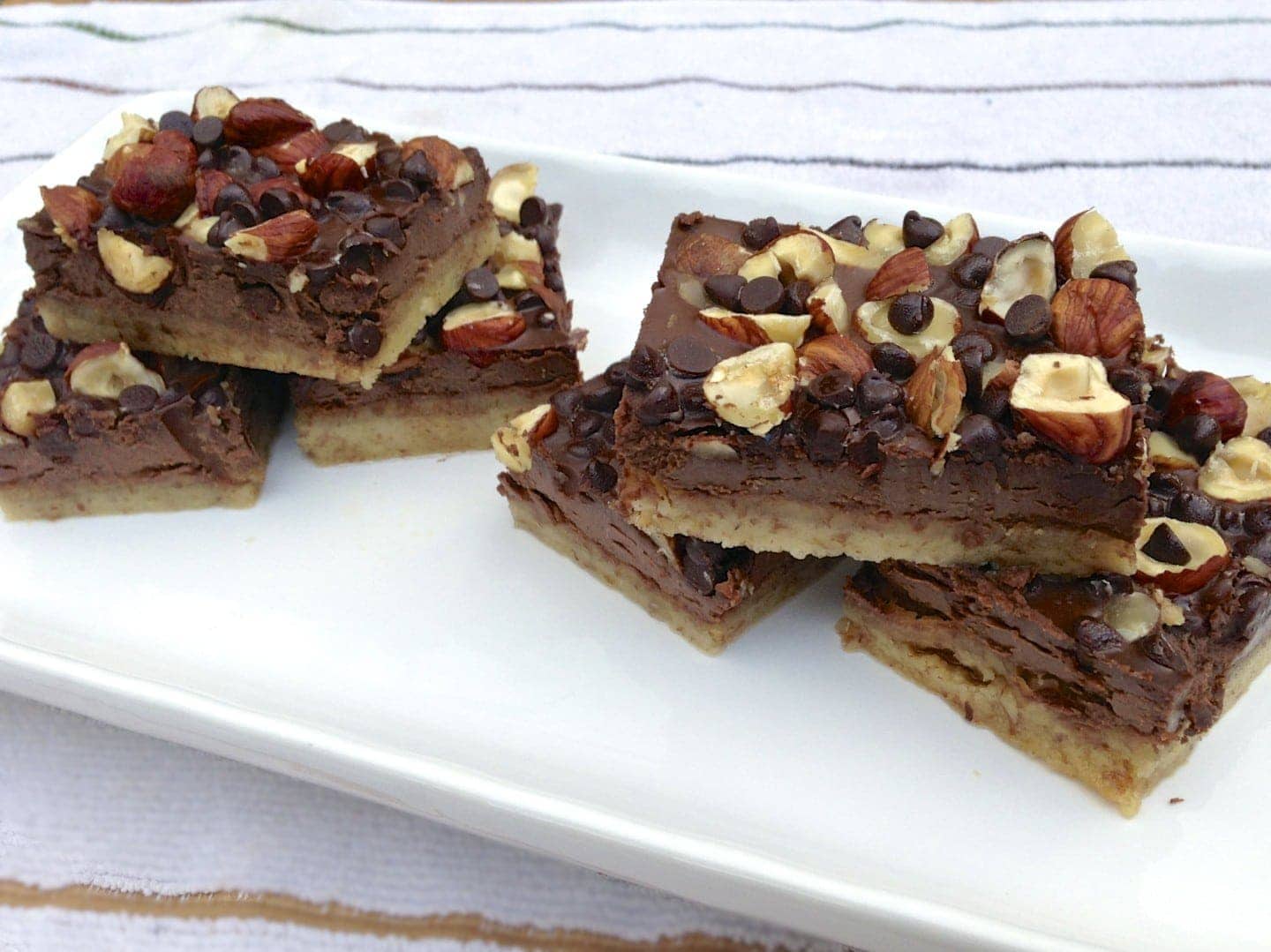 SHARE THIS RECIPE!
Chocolaty Hazelnut Cookie Bar
Instructions
Crust:
grind the pecans until coarse meal using a food processor or a blender and place it in a bowl

mix in the almond flour, coconut oil and honey

line an 8x6 glass baking dish with parchment paper and spread the mixture until evenly distributed
Chocolate Hazelnut:
using a pressure cooker, cook the coconut milk for 10 minutes. If you don't have a pressure cooker, place the coconut milk in a saucepan and let it come to a boil, then simmer it for 2 hours stirring occasionally.

mix the cacao powder, honey, lucuma powder, vanilla and hazelnut extract with the coconut milk

pour mixture over the crust and top it with chopped hazelnuts and chocolate chips

bake for 20 minutes at 350°F

cool in a wire rack and refrigerate before serving. Keep refrigerated.
Made this recipe?
⭐️ Rate it and share your photos in the comments below! Click here!