For everyone that is not on Facebook and have not seen my recipe for Paleo Coconut Cream Pie that was featured on the Paleo Parents website as a guest post, here it is. I have received great reviews and I wanted to also share it here on Living Healthy With Chocolate also. I hope you enjoy it and I'd love to hear your thoughts!
♥♥♥
My name is Adriana Harlan and I first want to start by saying what an honor it is to be a guest post on Paleo Parents. I love this site and what Matt and Stacy are doing. There are so many amazing contributors on the site and I have thoroughly enjoyed reading about all the wonderful people in the Paleo community around the country and world.
Coconut Cream Pie!!
Just the words alone conjure up images of a soft, fluffy, creamy dessert that you could eat way too much of! This recipe has become one of the top five favorites among my group of friend who I share all my desserts with and I was told by several people that this pie rivals a well known local pie from a place called Ted's Bakery. For me this is a huge compliment and what makes this even more special is the fact that I know exactly what ingredients the dessert contains and it is something everyone should be able to enjoy (in moderation of course 🙂 )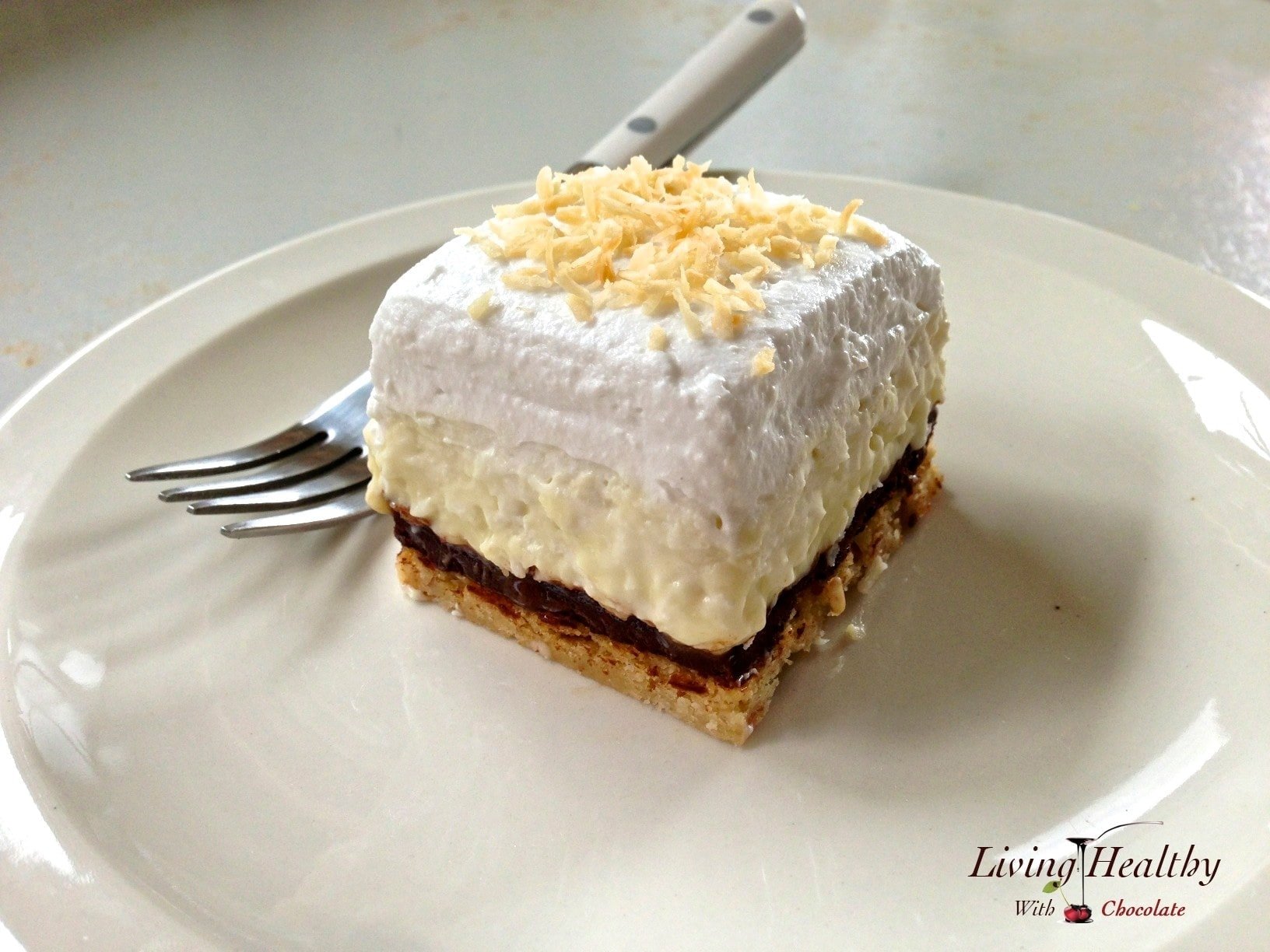 My goal with this pie was to create something that was not only delicious but also healthy and light. Many of the store bought cream pies are so heavy and once you eat a piece you feel like your stomach wants to do a back flip from all the processed ingredients and sugars. I try and use only the finest raw, un-processed, organic ingredients I can buy for all my recipes and so far the consensus is that they are all as good and most often better than anything store bought or from a restaurant. This proves to me that there is a real shift in peoples thinking towards what they eat and if I can help influence people to eat better meals as well as desserts my goal will be met.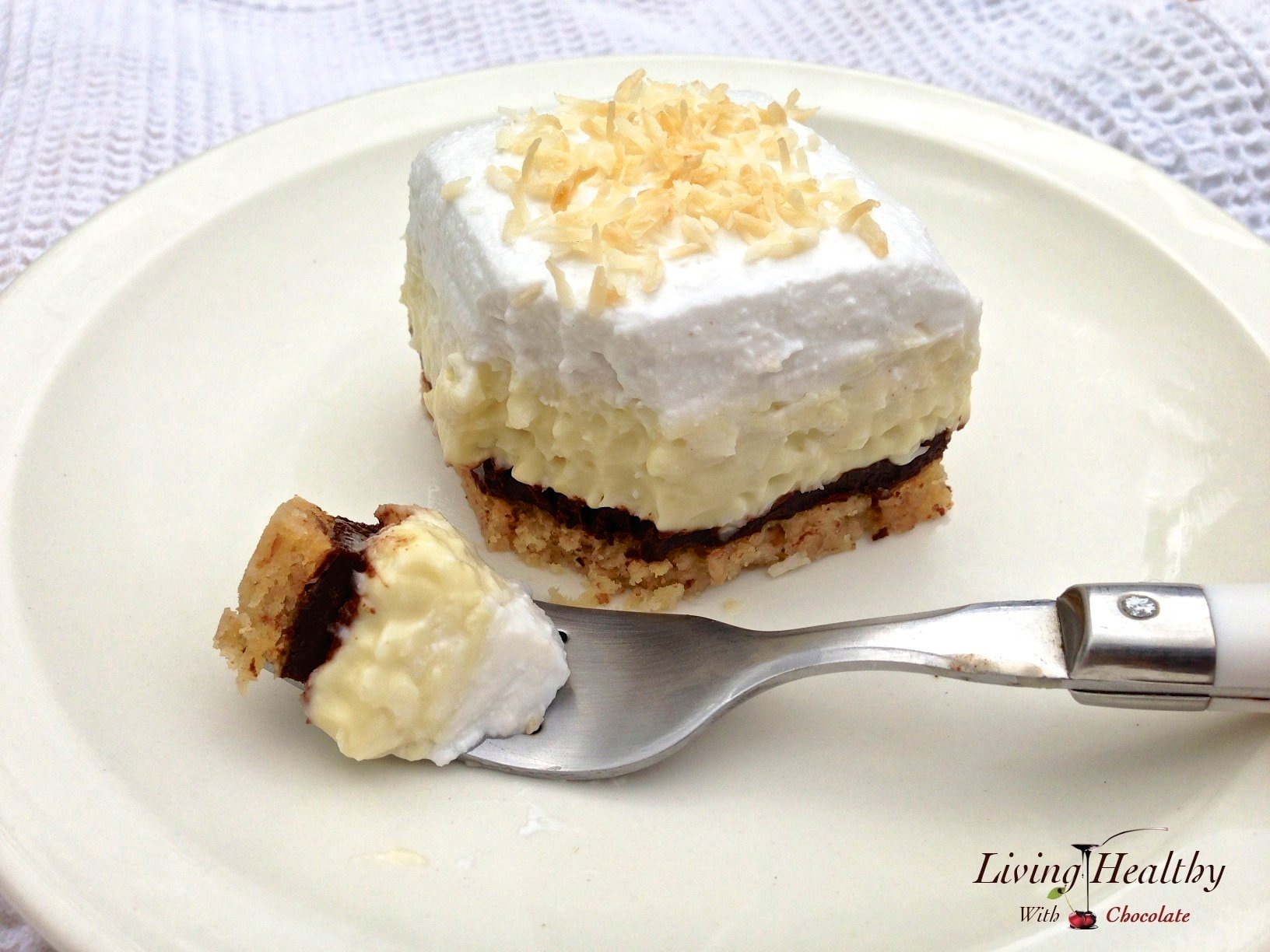 This particular pie was something I created with the thought of making a multi-layer treat with several variations in texture and flavor. The crust is simply pecans, almond flour, coconut oil and raw honey. The main filling is made up of coconut milk, 1 egg, arrowroot powder, honey, vanilla, shredded coconut and a pinch of salt. There is an optional layer of chocolate between the crust and cream filling and the pie is then topped off with home made coconut whipped cream and toasted coconut as a garnish! Yum!!! I am very please with how this pie turned out and I am sure your family and kids will love this light, tasty dessert. Enjoy!