Today I want to show you how to make a natural deodorant that really works using just 3 ingredients.
I've been making this deodorant for years and it even works for guys. It's been years since my husband and I used store-bought deodorant!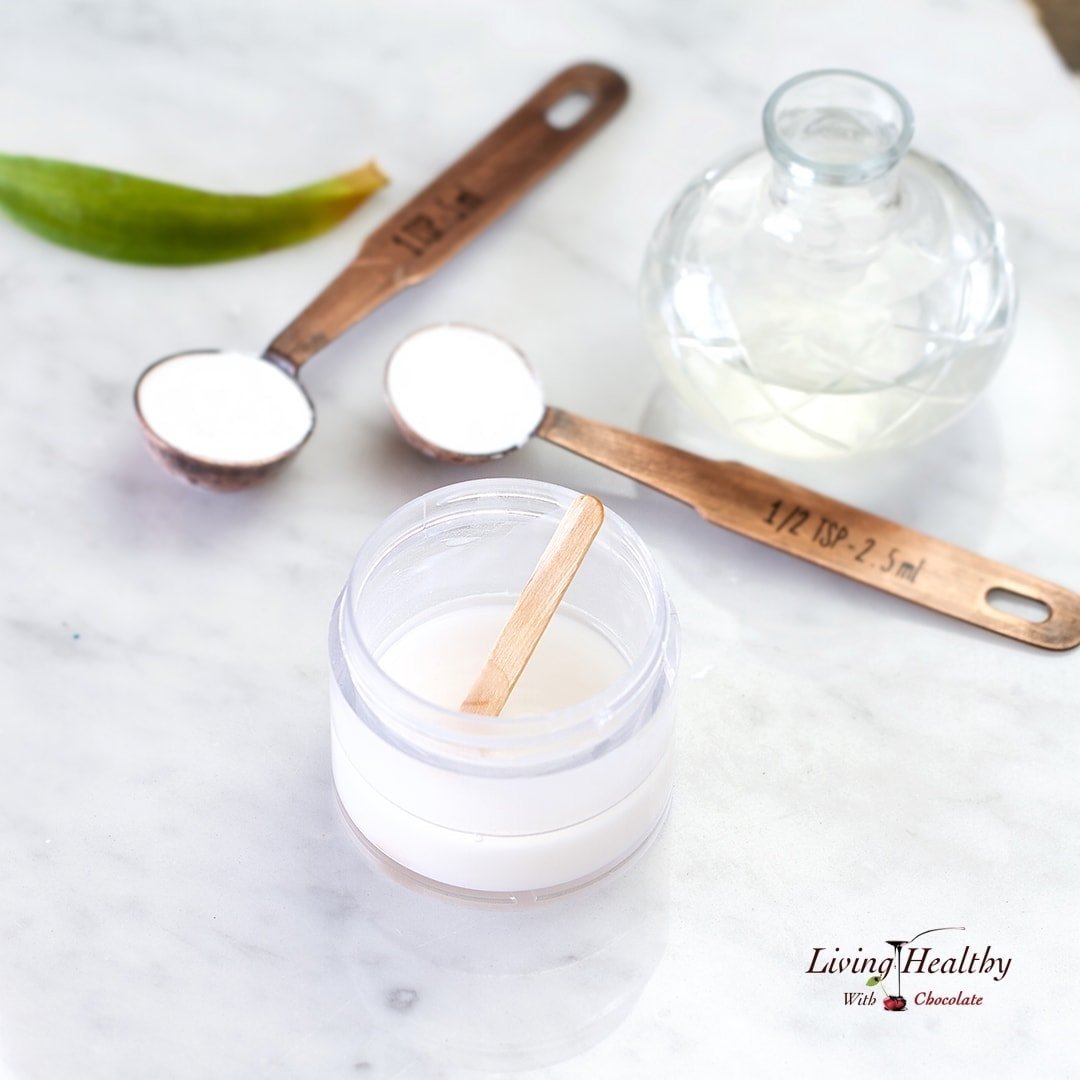 Homemade deodorant is easy to make
I thought some of you may be interested in knowing how to make it, so I'm going to show you how to do it.
This recipe could not be easier to make, and you probably already have all of the ingredients at home. These are the same ingredients I use in my baking, so it's safe to eat and it's safe to use on our body.
Here's how it works
Baking soda - the active ingredient that controls odor.
Arrowroot powder - helps to keep your skin drier.
Coconut oil - moisturizer and antibacterial
How long does it last?
For me one application per day is enough. I'm the type of person who really needs to use deodorant and I live in Hawaii where it's warm all day. Applying this deodorant to my underarm in the mornings has proven sufficient for me over the years.
The amount of baking soda you add in this recipe depends on your personal skin and how sensitive it is. For example, when I began using this deodorant the baking soda was giving me some rash, and over the years I found that the right amount to use to not irritate my skin and still keep the smell away is to add 1 ½ to 2 teaspoons of baking soda to my deodorant. You can do the same, but if you are concerned you can start by adding just 1 teaspoon to see how it works for you. And if you notice some smell, you can add an extra teaspoon of baking soda to your deodorant. Everyone is different so find what works best for you.
Natural Deodorant Consistency
If you live in a warm place like me, your deodorant will be melted. Before each use, you will need to stir the content in the jar before applying it. I keep a small wooden stick (coffee stirrer) in my container to stir it and to help me apply it each time. If you live in a cold place, your deodorant will be solid and you won't need to stir before each use.
Fun fact about this natural deodorant
Over time, you'll also notice the color of your skin getting lighter. This is because of the baking soda! And this is something I really like since shaving usually gives a darker appearance to the underarms. For guys, the baking soda may lighten the underarm hair a bit.
This isn't one of my regular food recipe posts, but I hope you enjoyed it and it's helpful for you. Finding a store-bought natural deodorant that works is very hard so if you want to give this recipe a try, I'd love to hear back from you! Please leave a comment below letting me know your thoughts.
🎥 Watch the recipe video
How to Make Natural Deodorant that Works with 3 Ingredients
SHARE THIS RECIPE
How to Make Natural Deodorant that Works with 3 Ingredients
To see the brands I use, click each ingredient above or visit my Amazon shop.
Instructions
Add the coconut oil, baking soda and arrowroot to a small container and stir to combine. If you live in a warm place and your deodorant is melted, stir before each use before applying it.

To apply, take a small amount with your finger and rub it well in your underarm area.

Store in a cool, dark place like your medicine cabinet. This amount should last you about 1 to 2 months.
Notes
*Coconut oil - you can use melted or solid coconut oil. Using melted oil makes it easier to stir the ingredients together in the jar, but you can use either solid or melted oil. **Baking soda - please read my post above for more info.
Shop Equipment Used
*This post may contain affiliate links and as an Amazon Associate I earn from qualifying purchases. Please read my disclosure policy for more details.
Made this recipe?
Please leave a review and photo in the comments below.