Check out my favorite safer skincare products and brands that are clean and all-natural. These products are the only ones I trust are truly 100% natural.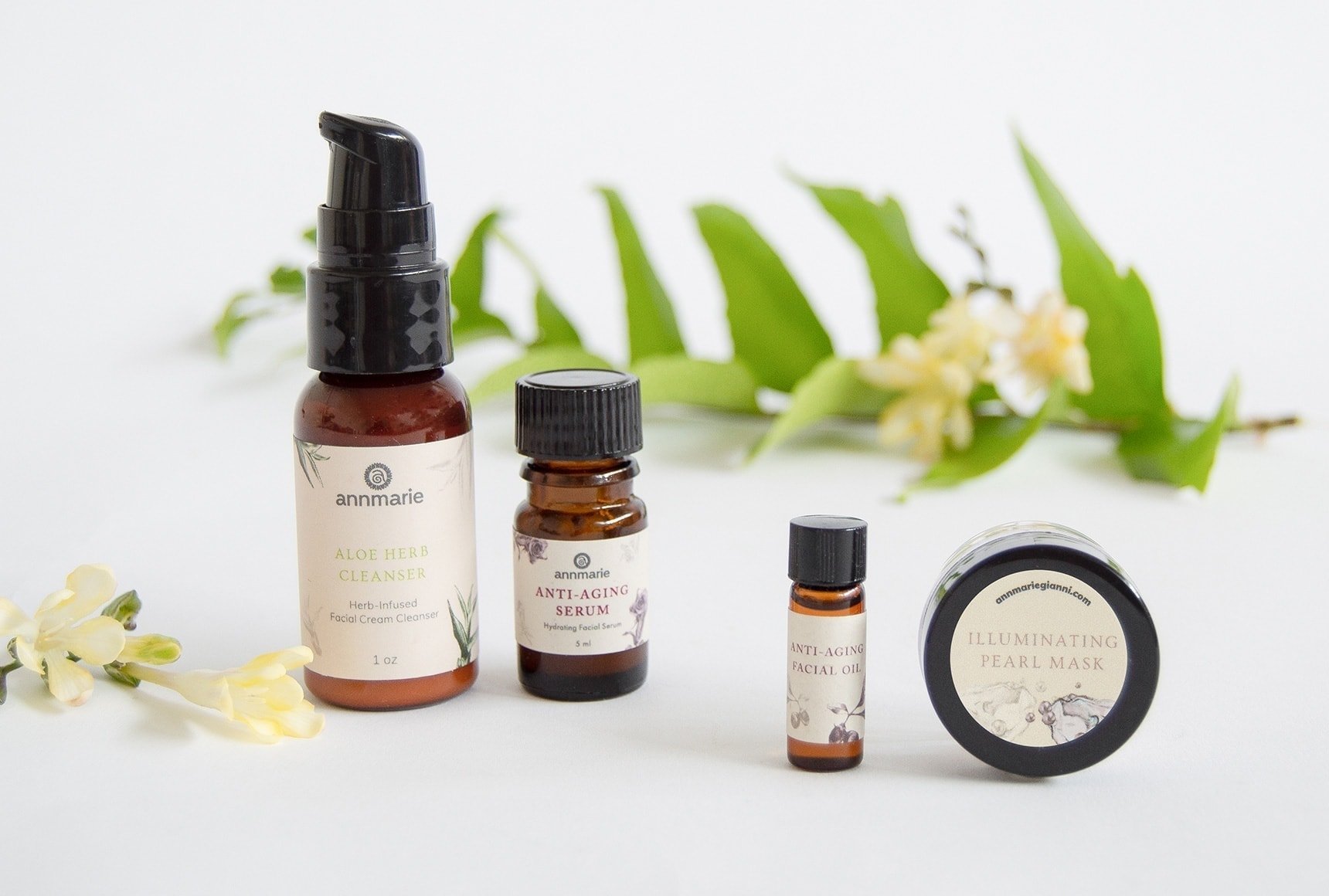 Remember that recipe I shared for my Natural Deodorant? I usually only share food related recipes with you, but my deodorant recipe is loved by so many people that I want to introduce you to something else you're going to love. Our skin is the biggest organ we have and if you're like me, the products you put on your skin are just as important as the foods you eat.
One of my favorites brands for clean, all-natural skincare products is by Annemarie. The Annmarie products are the only ones that I know of that are truly 100% natural.
Their products are handcrafted using organic and wildcrafted ingredients. For example, the facial oil contains natural oil infused with special herbs, and nothing else. I trust them and can recommend them to you. Remember, you skin is your biggest organ so what goes on it, goes IN it!
If you want to try them, Annmarie is offering our LivingHealthyWithChocolate community a sample kit that contains a selection of their best selling products. Each kit is only $10 and they'll ship it to you free anywhere in the world. Plus, you'll also get a $10 off coupon with each kit you buy that you can use on your next purchase. So, if you buy a sample kit, like it and buy a full size product, your initial purchase was essentially free.
Get your kit now (and watch a video to learn more).

Enjoy!
❤️ Adriana
P.S­­. You have nothing to lose—try it, you'll love it.