It was very warm this past weekend here in Hawaii and I wanted to eat something light and refreshing that was not too sweet and was very cold like ice cream. So I made this easy Strawberry Frozen Yogurt in just a few minutes. I highly recommend you try this along with my Blueberry Granola!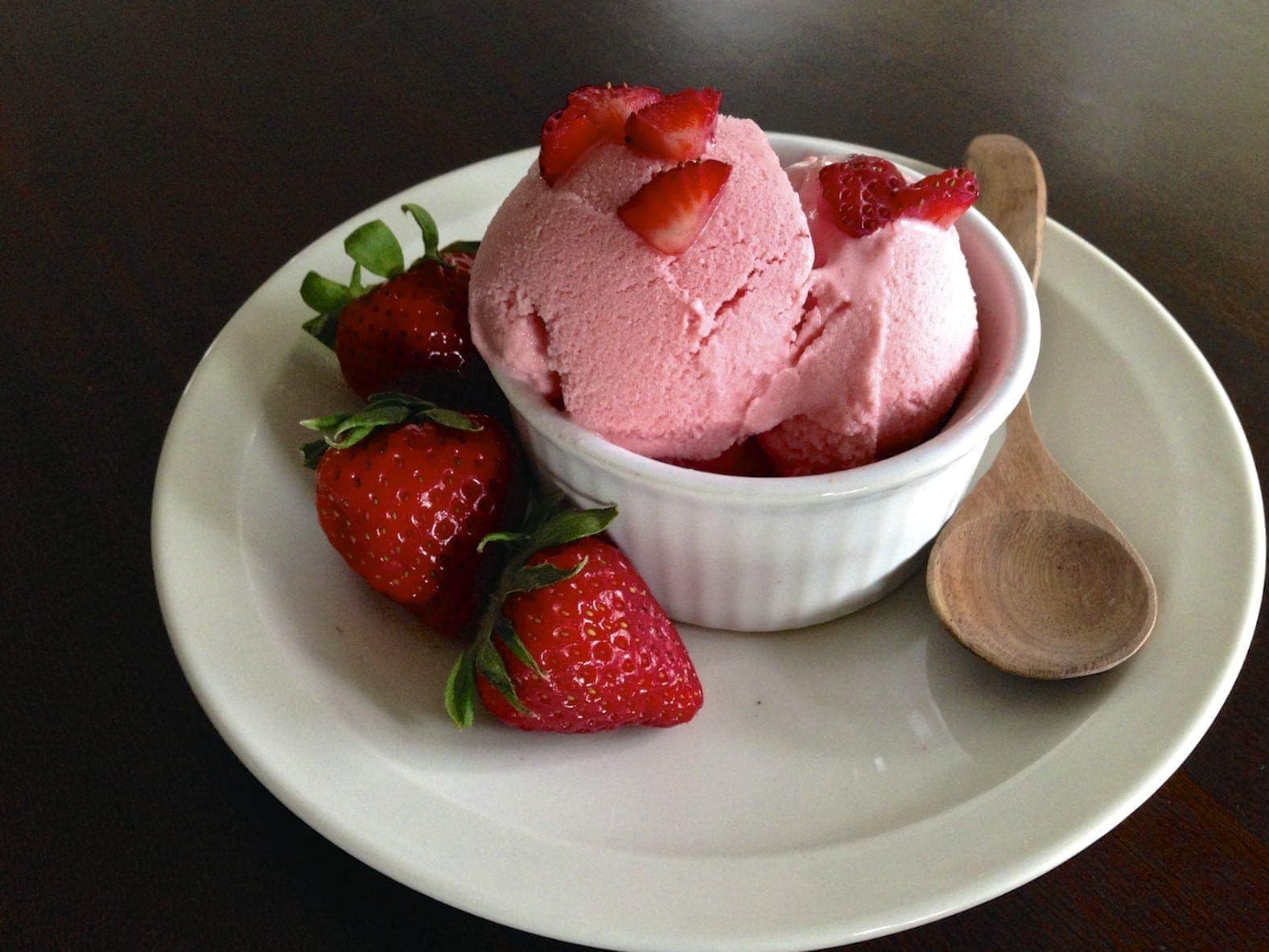 SHARE THIS RECIPE!
Strawberry Frozen Yogurt
Instructions
add all ingredients to your Vitamix blender and blend until combined

pour mixture in your ice cream maker and serve

store in an air tight container in your freezer and let it sit at room temperature for about 15 minutes before serving it again
Made this recipe?
⭐️ Rate it and share your photos in the comments below! Click here!