I am in ♥ LOVE ♥ with these zucchini muffins! I'm calling this The Most Perfect Zucchini Muffin recipe.
If you need a healthy muffin recipe that the entire family will like, this is it. I guarantee nobody is going to notice these are free of grains, gluten, refined sugars, dairy, and vegetable oils.
You also can not taste the zucchini which might be a concern for some moms with picky eaters. The zucchini is shredded so finely that they are almost entirely invisible. There are just tiny little green dots here and there…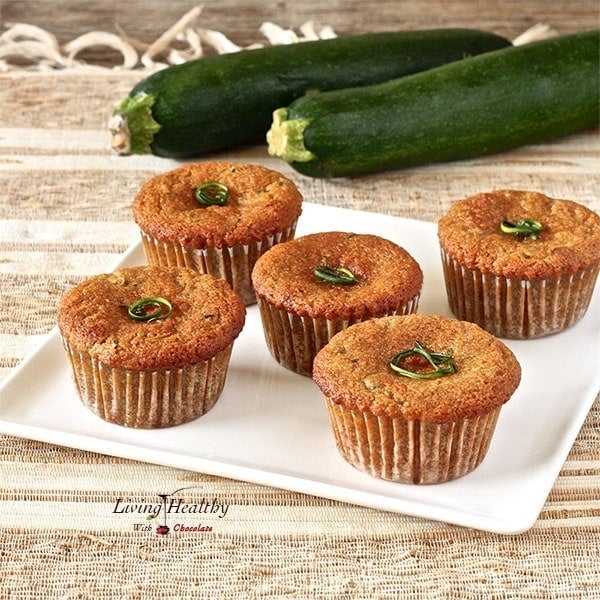 This recipe is also so simple and fast to make and you only need a few ingredients. A cup of blanched almond flour, 1 egg, ½ a zucchini, a little coconut oil, orange juice, and raw honey, plus a few other ingredients like cinnamon and baking soda is all you'll need.
They have the most perfect texture and flavor! They are super soft, moist, light and fluffy!They taste so delicious! You must make them and tell me what you think.
These don't stick to the paper like other grain-free muffins and they rise well.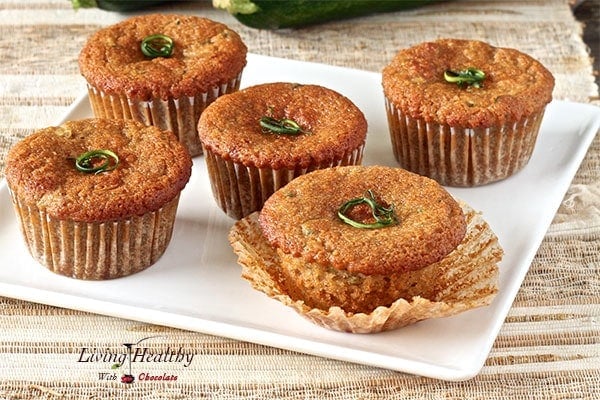 There's just one concern. This recipe makes only 5 muffins and they might not last long. Doubling the recipe might be a good idea 😉
If you like this recipe and would love to have over 100 more savory dessert recipes made with real, nutrient dense ingredients, be sure to check out my new cookbook that was just released.
Click on the cover below to learn more about it.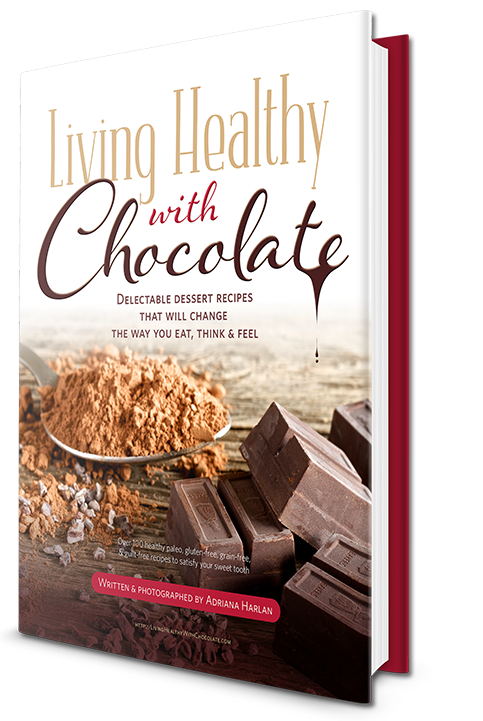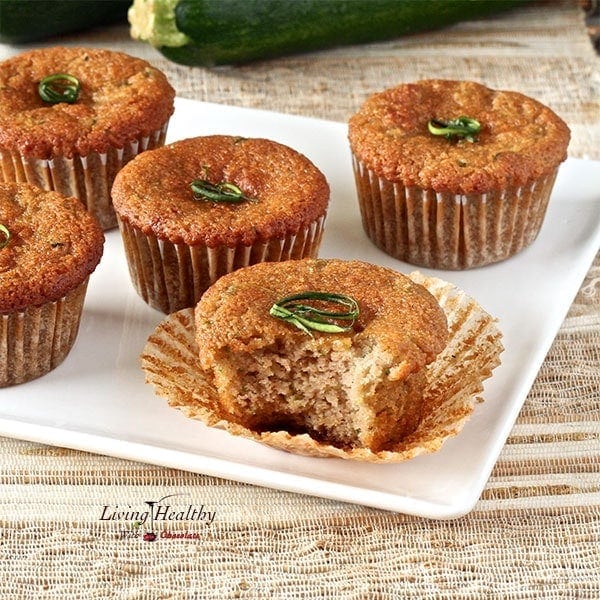 Paleo Zucchini Muffins (Gluten/Grain/Dairy-free)

Ingredients
½ cup (50 grams) zucchini, finely shredded
1 egg
1½ tablespoons fresh orange juice*
2 tablespoons coconut oil, melted
3 tablespoons raw honey
¼ teaspoon vanilla extract
1 cup (114 grams) blanched almond flour
½ teaspoon ground cinnamon
½ teaspoon baking soda
⅛ teaspoon salt
Instructions
Preheat the oven to 350°F and line a muffin tin with baking cups.
Whisk together the zucchini, egg, orange juice, coconut oil, raw honey, and vanilla extract using a rubber spatula.
In a separate bowl, mix together the almond flour, cinnamon, baking soda and salt.
Gently mix wet and dry ingredients together using a spatula just until combined. Do not over mix.
Fill prepared muffin cups with the batter ⅔ full.
Bake in the preheated oven until a toothpick inserted into the center comes out clean, about 20 minutes.

Yields: 5 muffins. Store in an airtight container in the fridge.
Cook's Notes
* ½ tablespoon is the same as 1½ teaspoons.