Thick & Creamy Mint Chocolate Milkshake • paleo, sugar-free, dairy-free, gluten-free, soy-free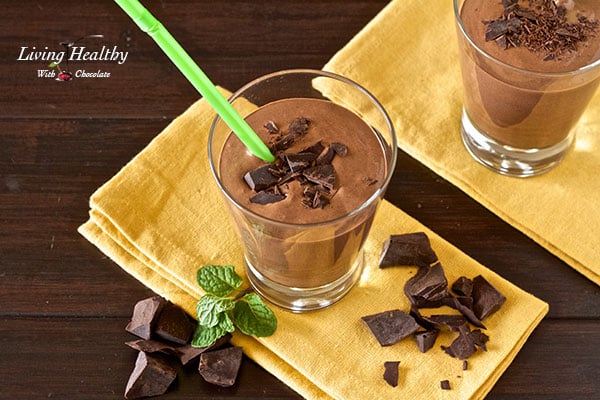 Who says milkshakes are unhealthy and bad for you? Your kids will love this recipe! How could they not…
This milkshake is like treating yourself to a nice glass of chocolate and banana ice cream. It is rich, thick and creamy with a cool, refreshing hint of mint.
All you need is bananas, cacao powder, almond butter, water and a few drops of some peppermint and vanilla extract.
And if you or our kids have any nut allergies, you can simply substitute the almond butter for sunflower seed butter or coconut butter 😉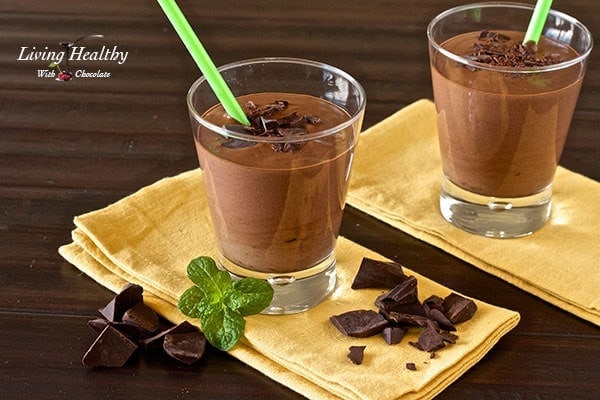 SHARE THIS RECIPE!
Paleo Thick & Creamy Mint Chocolate Milkshake
Instructions
add all ingredients listed to a high speed blender and mix until everything is well combined and creamy. I you prefer a thinner milkshake add a little bit more water until desired consistency is reached. You can also add crushed ice if you like it colder.

sprinkle top with chopped 70% or higher dark chocolate (optional)
Recipe serves 2 people.