Homemade Nutella swirled on the top of a delicious bananas muffin that is gluten free and a healthy snack for my pre-workout…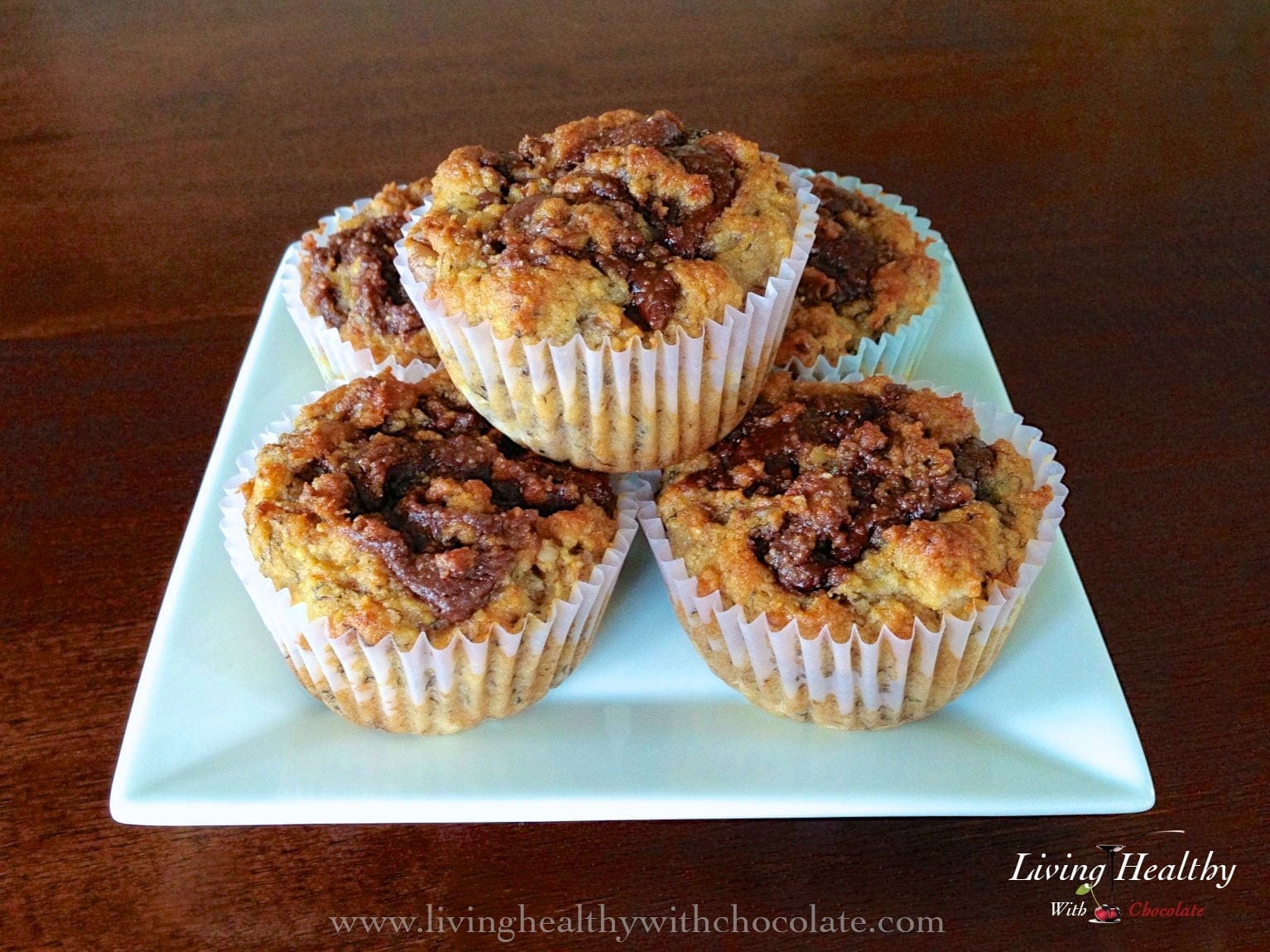 SHARE THIS RECIPE!
Nutella Swirl Banana Muffin
Instructions
Preheat the oven to 325°F and line a muffin tin with baking cups.

Mix together the blanched almond flour, baking soda and salt.

In a separate bowl, mash the bananas using a fork, then mix in the honey, egg, coconut oil and vanilla extract.

Using a rubber spatula, gently mix together the wet and dry ingredients.

Fold chopped pecans into the batter.

Spoon batter into the prepared muffin tin, filling each ¾ full.

Add a teaspoon of homemade nutella on top of each muffin, and using a tooth pick or knife, swirl the nutella around.

Bake until a toothpick inserted into the center comes out clean, about 15-17 minutes.

Cool completely on a wire rack before serving.
Recipe Notes
* To measure 1½ cups of bananas, chop the banana into small pieces and fill the measuring cup.
Apple bananas enhances the flavor of these muffins, so make sure to use it if you can find it for sale at your local stores.
Yields: 6 muffins