Make your own dark chocolate using cacao butter and raw cacao powder. Then fill the chocolate with a homemade hazelnut cream that truly melts in your mouth.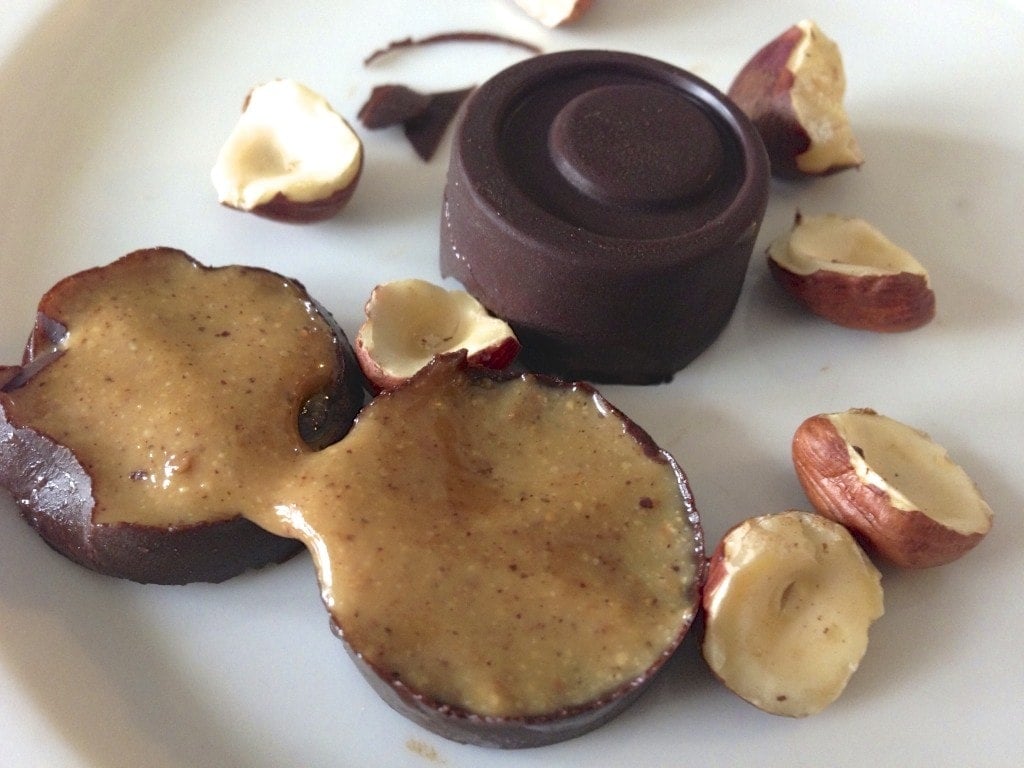 I am a huge fan of hazelnuts, especially when it is mixed with chocolate!
This recipe consists of a fine homemade chocolate made of cacao butter and raw cacao powder, sweetened with raw, unheated honey, and pure vanilla extract from Madagascar.
The hazelnut cream filling adds a smooth creamy finish to the chocolate that truly melts in your mouth. I am using my homemade hazelnut butter recipe which contains just 1 ingredient and it so easy to make.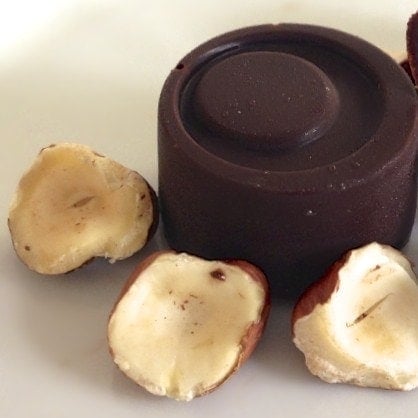 Use chocolate hazelnut spread instead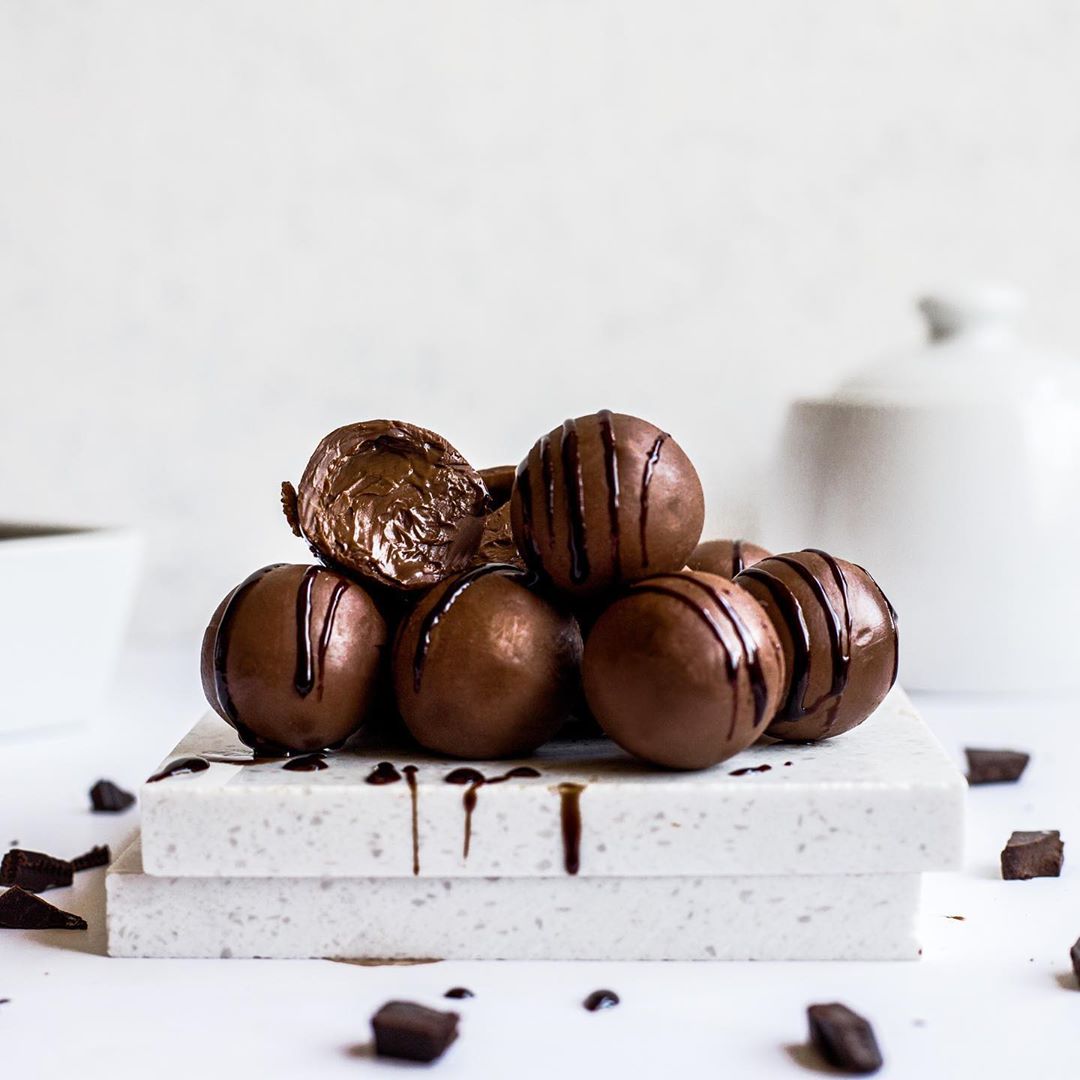 What if you wanted to fill your chocolate with a chocolate hazelnut spread instead? I would tell you you should!!! 🙂
Using a chocolate hazelnut cream instead gives these chocolates an even more intense chocolate flavor which is perfect for us chocolate lovers!
This is exactly what a reader (bocadostudio) did and she sent me this photo. Are you drooling like me just by looking at this photo!? She's a photographer and she was really able to give this chocolate recipe justice through her lens.
I have 2 Chocolate Hazelnut Spread recipes for you to try at home:
SHARE THIS RECIPE!
Melt-in-the-mouth Hazelnut Cream Filled Chocolate
Instructions
Melt the cacao butter in a double boiler.

Once the cacao butter is melted, mix in the cacao powder using a spatula.

Add the vanilla and honey and stir until all is combined.

Remove from double boiler and fill your chocolate mold half way, brushing also the sides of the mold.

Freeze for about 15 minutes.

Remove from freezer and cover the chocolate with about a 1/4 – 1/2 teaspoons of hazelnut butter.

Place it back in the freezer for another 15 minutes. Once all is hardened add the remaining chocolate on top of the hazelnut cream.

Place it back in the freezer. Keep frozen or in the fridge.
Recipe Notes
Nutrition Facts per serving
Serving:
5
g
;
Calories:
13
kcal
;
Carbohydrates:
3
g
;
Protein:
1
g
;
Sugar:
3
g
;
Net Carbs:
3
g