This is recipe is paleo, sugar free, gluten free, low in carbs and a great replacement for when we have a craving from sweets.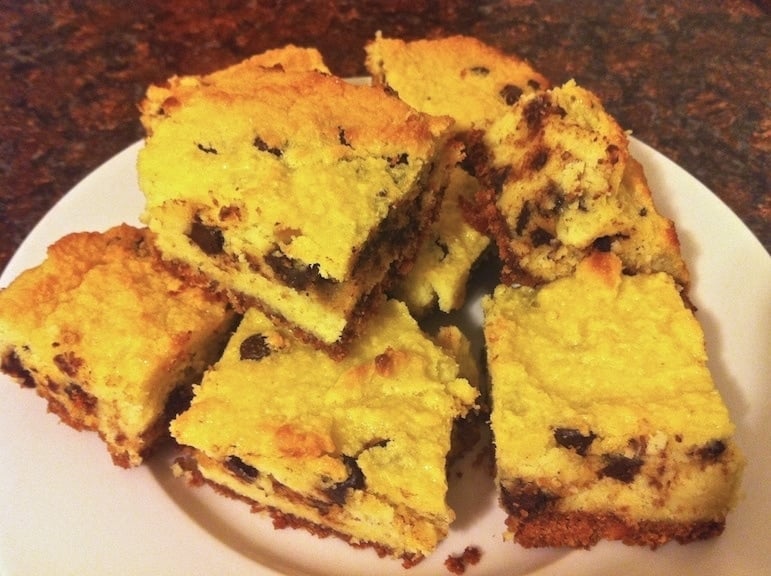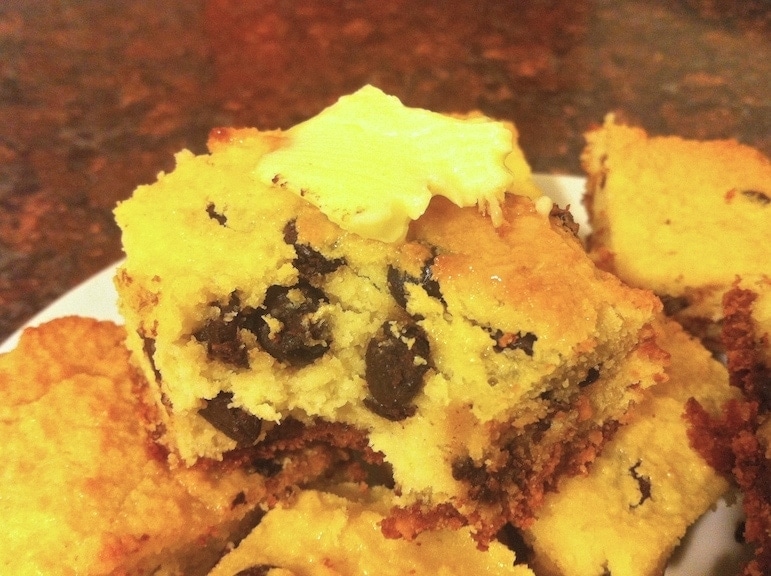 SHARE THIS RECIPE!
Low-carb coconut chocolate chip cake
Instructions
Preheat the oven to 350°F.

Prepare a pie pan and grease it with butter so crust won't stick.

Combine the crust ingredients together and mix thoroughly. Press the crust into the bottom of the prepared pie dish. It will be a thin layer, and should not go up the sides. Bake the crust for 8-12 minutes until the top is light gold. Keep an eye on this as it can burn quickly.

Combine all of the filling ingredients in a food processor.

Pour the filling into the precooked pie crust. Bake for 25-30 minutes until fully set. There will be no jiggle and the top will feel mostly firm.

Let it cool a little then serve.

Tips: spread butter or hazelnut butter on top.