Whole pecans filled with a no sugar added caramel sauce, drizzled in homemade dark chocolate. A simple and easy snack to prepare and impress your guests with.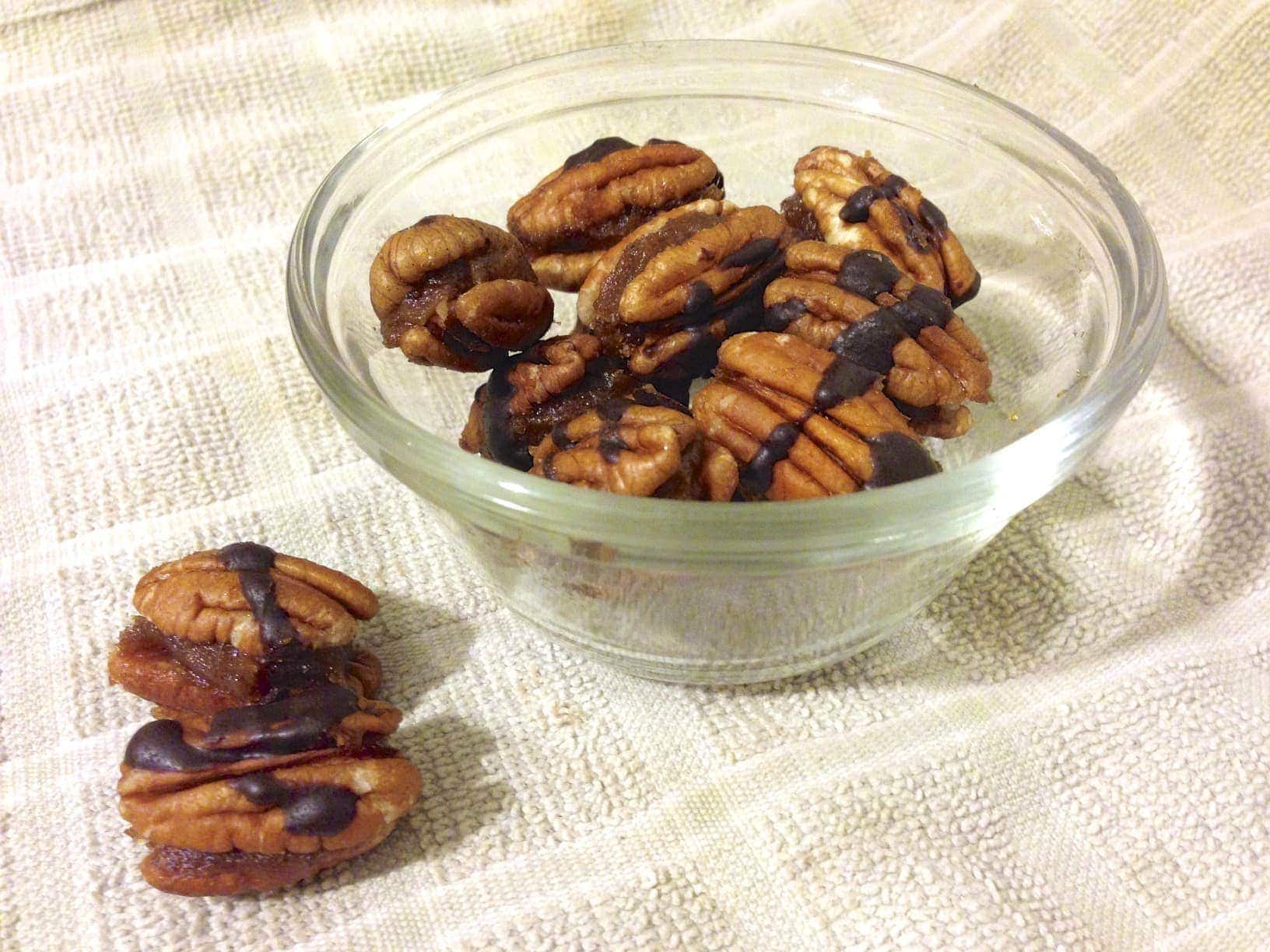 First, select large whole pecans and fill them with the caramel sauce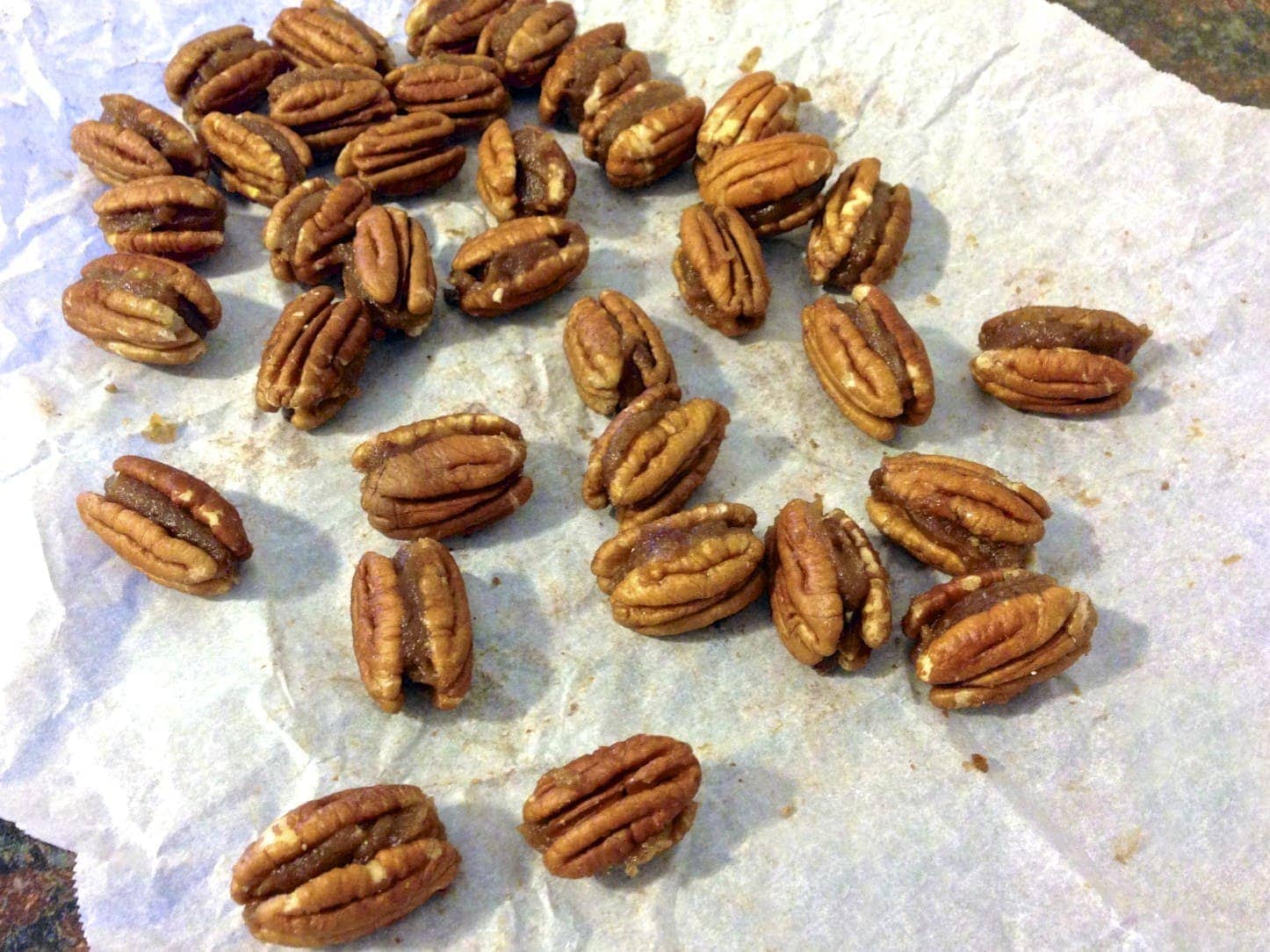 Make a homemade dark chocolate and drizzle it over the pecans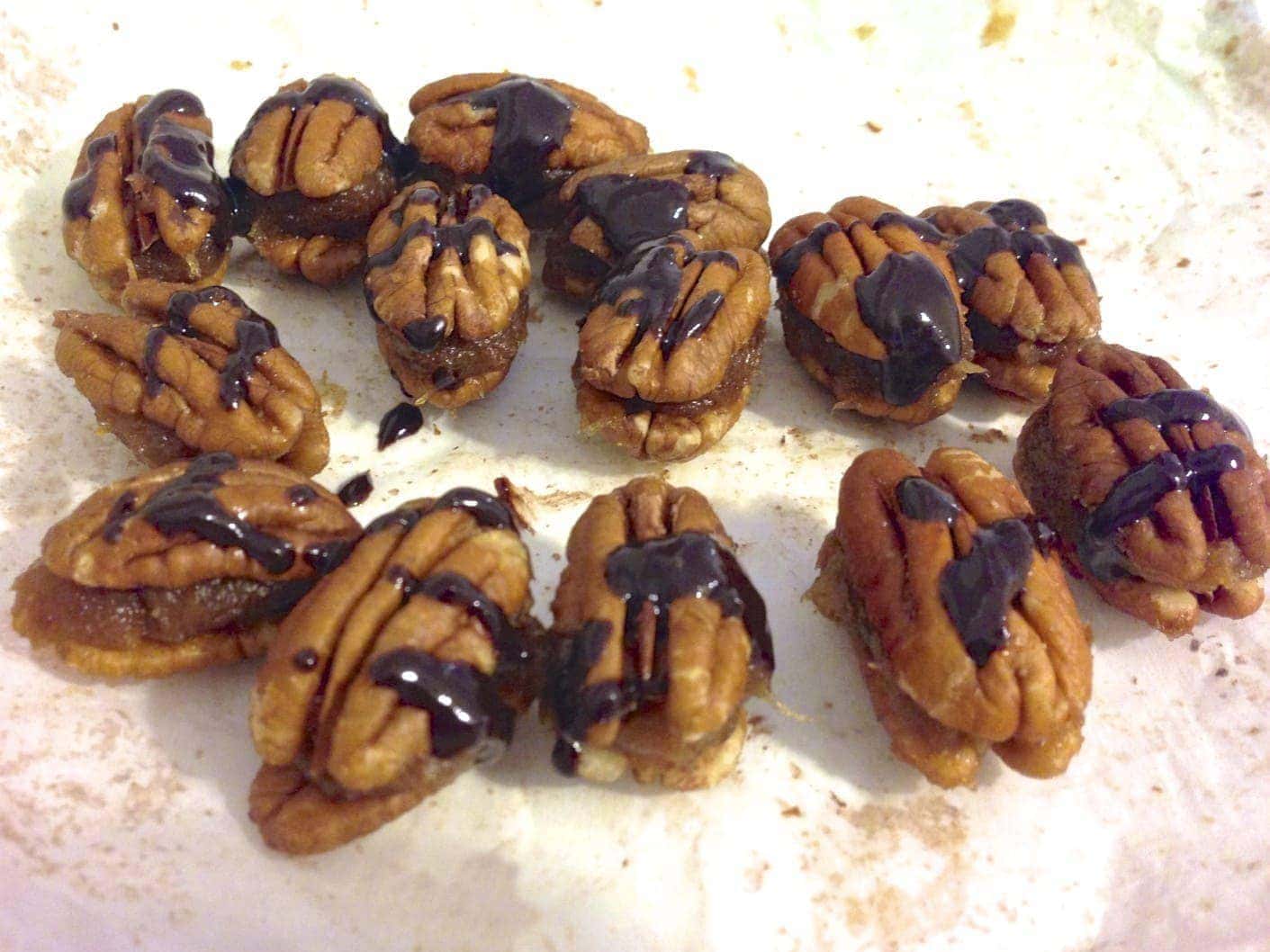 SHARE THIS RECIPE!
Chocolate-drizzeled Caramel Filled Pecans
Instructions
to make the caramel sauce, remove the pits from the dates and process them in a food processor along with 1 1/2 tablespoons of water until creamy

scoop a small amount of the caramel sauce on one side of a pecan and then place another pecan on top, creating a sandwich

make your

homemade chocolate

or melt your favorite dark chocolate and drizzle it over the sandwiched pecans

Yields 40 Caramel Filled Pecans
Recipe adapted from this post