You Don't Need To Deprive Yourself Of Mouth-watering Desserts Anymore!
Discover How To Feel Your Best While Treating Yourself To Cookies, Cakes And Other Sweets With These Simple To Make, Nutrient-rich Dessert Recipes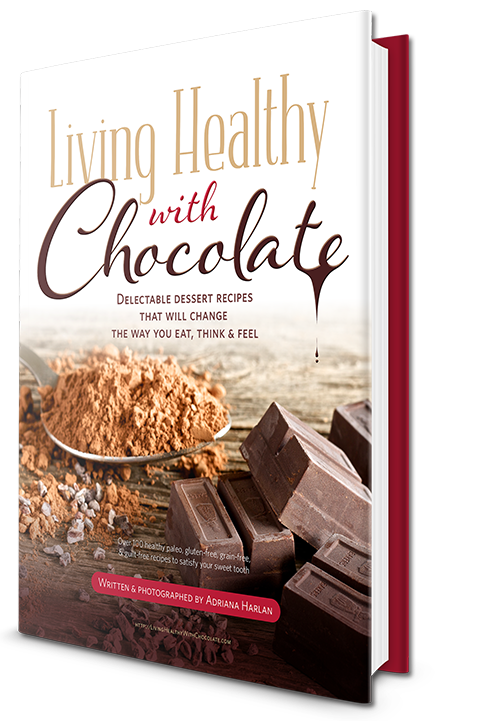 Hi there,
Whether your goal is to lose weight, look your best, improve yours and your family's health or you simply want to discover the healthy alternatives to sugar and chemical-laden junk foods, get ready cause this is the resource you've been waiting for.
Like you, I LOVE DESSERTS and CHOCOLATE. For many years, I suffered debilitating stomach cramps and crippling knee pain that threatened to derail my athletic career and even rob me of my mobility. After much research I have learned that what was causing my health to deteriorate was the food I was eating. Today, I feel like a new person and I want to share my knowledge and experiences with you, so you too can feel your best. It is through my dessert recipes in this cookbook that I express my love for real whole foods and teach, step by step, how simple, wholesome, nutrient-rich ingredients can be combined to create delicious, healthy treats.
My cookbook, "The Living Healthy With Chocolate", features over 100 of my top recipes, and which are all Paleo-approved, gluten, grain, soy and refined sugar free.
I am excited that you have chosen to discover a world of amazing desserts that not only leave you satisfied, but also help you realize it's possible to enjoy decadent desserts while maintaining a healthy body & lifestyle. By creating these desserts, my goal is to help you to live a more balanced, happy and fulfilled life without having to deprive yourself of your favorite foods. — ♥, Adriana
Lets Get Cooking… Here's What's Inside My Cookbook:
You get this gorgeous 139 page book loaded with more than 100 mouth-watering dessert recipes that will completely change the way you eat, think & feel about sweets.
Every recipe includes clear, step-by-step instructions and a beautiful photograph, so you can see just how savory every dessert is and how to best present them.
You get the book in BOTH an 'online' and a 'printer friendly' layout!
My recipes are catered 100% to the Paleo, gluten-free & grain-free diet and lifestyle. For every recipe, each ingredient has been carefully selected to provide the maximum number of nutrients, beneficial fatty acids, and anti-oxidants in order to deliver the maximum amount of solid nutrition with every bite.

Choose From These 9 Categories Of Simple To Make, Mouth-watering Treats That You Can Whip Up In Less Than 30 Minutes:
Bars, Brownies, Fudge
Breads
Cakes & Pies
Chocolates & Truffles
Cookies
Healthy Snacks
Ice Creams, & Frozen Treats
Jams, Nut Butters & Sauces
Muffins & Cupcakes
Here's a sneak peek at just a few of the dessert recipes you will find in the Living Healthy With Chocolate cookbook – you will get over 100!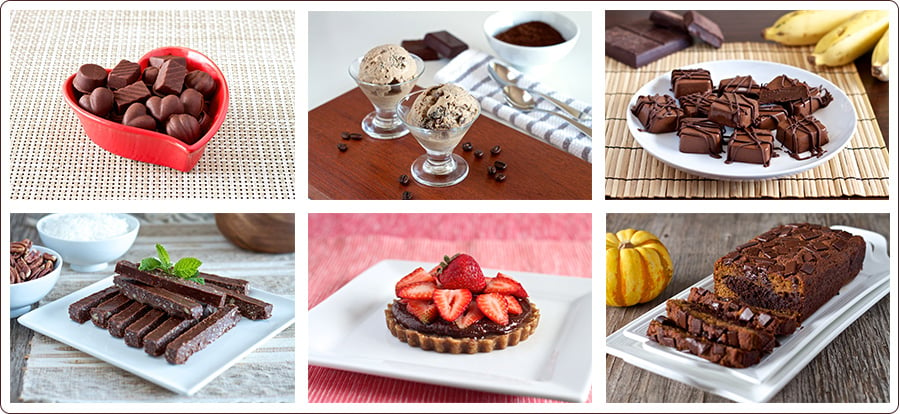 As an Added Bonus I Have Included the Following Information, Tips & Charts To Help You Out
The Paleo diet – why it's important to emulate the diet of our ancestors as closely as possible
Health benefits of dark chocolate and coconut
Different types of nuts and their nutrient profiles
Commonly used cooking measurements and equivalents
Types of nutrient-rich ingredients
How to soak and sprout nuts
How to make nut, seed or coconut milk
How to make nut and coconut butter saving you $100's of dollars
How to make your own dairy-free sweetened condensed milk
…and many more tips and tricks!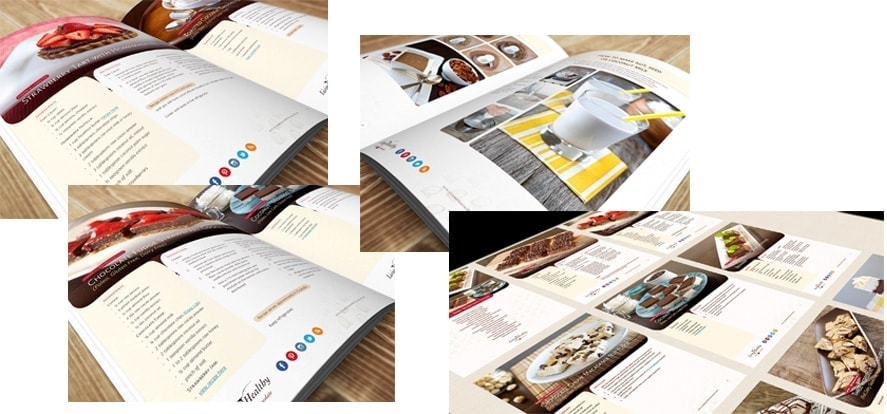 What Are People Saying About The Dessert Recipes In This Cookbook?
"Perfect beyond perfect. The mint flavor is exactly right (my husband and I are both *zealots* about mint chocolate pairings and have tried every chocolatier's version… this recipe is GOOD!!!)".
"You are inspired! These are the best brownies I've ever tasted! These are the perfect treat. Thank you again!"
"Are you kidding?? This recipe is AMAZING! I made it yesterday and we loved, loved, loved it! I wasn't sure if my husband would like it, he likes coconut but isn't crazy about too much of the shredded texture in things, but he LOVED it. In fact, this morning he texted me and asked me to email him the recipe! A bunch of guys he works with are also on Paleo and apparently he has been raving about it to them. Funny…envisioning a bunch of military guys sharing recipes……but, this is a really nice treat! Thank you Adriana!"
"My husband and I made these last week but skipped the chocolate chips, AMAZING!!! I now have my favorite go to "sweet." Thank you!!"
"Delicious! I made these today and they are amazing. Easy to make, very moist and great flavor. I will definitely make these again."

Another Sneak Peek For You!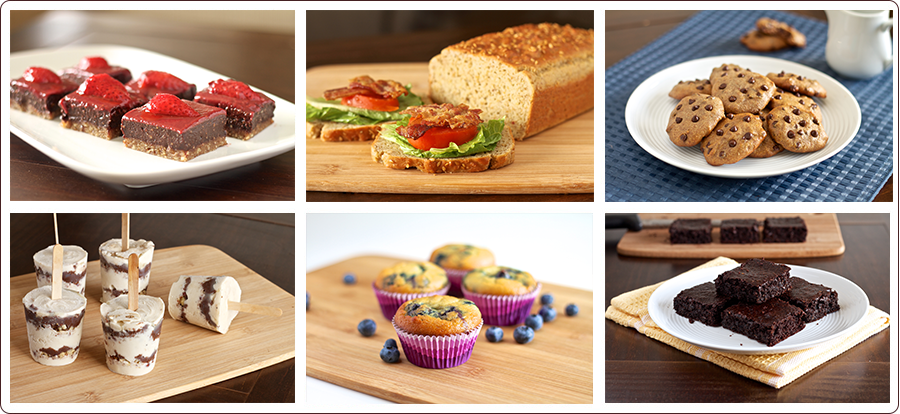 What's An e-Cookbook And How Do I Access It?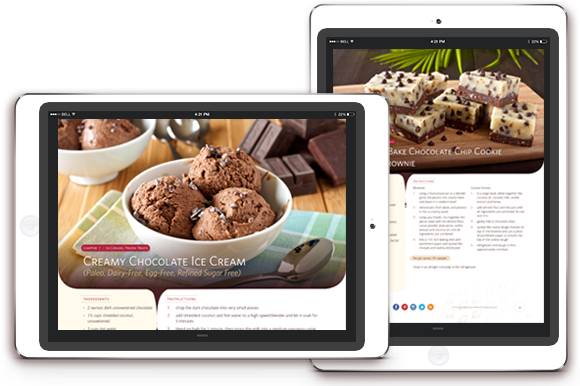 An ebook is a cookbook in a digital format. The great thing about it is that you can read it on your computer, smart phone, tablet or any other electronic reading device you prefer.
You can search the exact recipe you want without having to flip through all the pages. You can print out the recipes you use frequently or perhaps wish to share with a friend and there is no excess paper waste generated. You can scale the font larger or smaller, flip the orientation, click on the links, read it offline and have it with you anywhere you go.
Once you download the book you'll have access to these recipes for life!
Note: This is a digital download… Nothing is MAILED to you. This is an instant download you will receive a link to immediately after purchasing.
Backed up by a 60 Day 100% Money Back Guarantee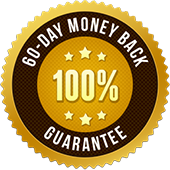 If you're not satisfied with the ebook, just let me know within 60 days and I'll refund your money.
You can't find a more generous offer than that!
That's how confident I am that you'll love the recipes in this book ♥
How long has it been since you could just sit down and enjoy savory desserts without guilt? Too long? How does a delectable slice of Raspberry Chocolate Truffle Pie or a Fudgy Chocolate Brownie sound? Go on, now – you know you're just itching to get started!
IMPORTANT
If you want to take advantage of this discounted price you should get your copy today! This cookbook is valued at $44 and the discount will soon go away. Remember, I offer a full 60 days money back guarantee or else you get all of your money back.

Affiliate | Disclaimer: ClickBank is the retailer of products on this site. CLICKBANK® is a registered trademark of Click Sales, Inc., a Delaware corporation located at 917 S. Lusk Street, Suite 200, Boise Idaho, 83706, USA and used by permission. ClickBank's role as retailer does not constitute an endorsement, approval or review of these products or any claim, statement or opinion used in promotion of these products.